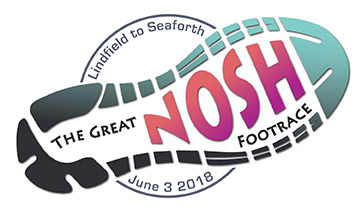 The Great NOSH Footrace is back for its 44th year!
Run or walk an almost entirely traffic-free course from Lindfield Oval via Roseville Bridge to Seaforth Oval through some of Sydney's most spectacular bushland.  The course is approximately 16.4km in length, mostly on bush tracks and fire trails, with some steep sections.  There's 570m climb throughout the course.
DATE:  Sunday 3 June 2018  (with a back up date of 17 June 2018 if needed)
VENUE:  Start at Lindfield Oval, Tryon Road, East Lindfield, NSW.  Finish at Seaforth Oval, Wakehurst Parkway, Seaforth.
WEBSITE: Full event information is available on the Bennelong Northside Orienteers website.
CONTACT DETAILS: thegreatnosh@bennelongnorthside.com.au or barbara@boldhorizons.com.au
The Great NOSH Footrace is only possible because of the most excellent support of Orienteering NSW and the volunteers from the orienteering clubs: Bennelong Northside Orienteers, Big Foot Orienteers, Garingal Orienteers, Southern Highlands Orienteers, Uringa Orienteers and the Western and Hills Orienteers.
If you love trail running why not blaze your own trail at an orienteering event soon?
For more information on orienteering and upcoming events, check out the Bennelong Northside Orienteers and ONSW websites.
This event is currently closed and no contact details are available