TickTickBoom
by Melissa Lee Speyer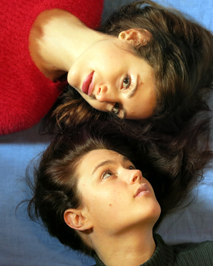 It's late 1996.
Sydney's about to stage its first big NYE fireworks display.
The Internet is becoming a Thing.
Jodie and Clara are entering their final year of school.
And Clara has her whole life ahead of her.
Jodie has a damaged heart.
What can you learn of life if you're given so little of it?
Bursting with heartbreak, humour and hope, this beautiful tale of female friendship won the 2015 Silver Gull Play Award.
Written by Melissa Lee Speyer
Directed by Paul Gilchrist
With Emily McKnight and Rose Marel
Assistant Director Zoe Tomaras
Lighting Design Liam O'Keefe
Produced by Daniela Giorgi
 
TickTickBoom
10 - 20 October 2018                                                                                                                                                                              Preview 10 October
Tuesday to Saturday 7:30pm
The Actor's Pulse Theatre
103 Regent Street, Redfern  (3 minutes from Redfern Station)
PLEASE NOTE:
Venue DOORS & BOX OFFICE OPEN AT 7:15pm
DOOR SALES CASH ONLY
Latecomers will not be permitted to enter after the performance has begun.
There is a no refunds/exchanges policy in place with regards to latecomers
or patrons who choose to exit the theatre.
This event is currently closed and no contact details are available