RABBIT HOLE by David Lindsay-Abaire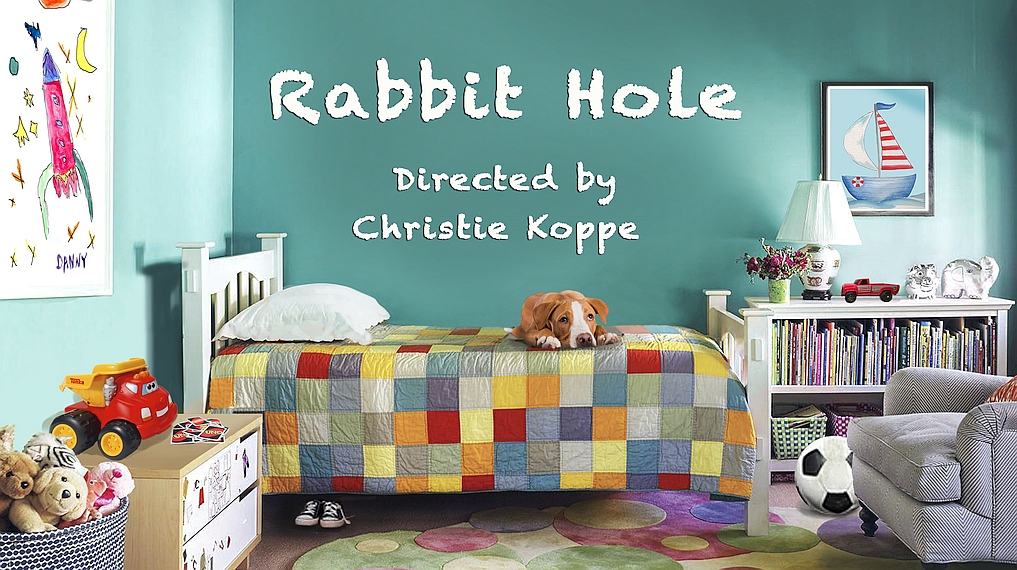 Christie Koppe directs the 2007 Pulitzer Prize-winning drama RABBIT HOLE which tells the heart-breaking story of Becca and Howie Corbett who have everything a family could want, until a life-shattering accident turns their world upside down and leaves the couple drifting perilously apart. RABBIT HOLE charts their bittersweet search for comfort in the darkest of places and for a path that will lead them back into the light of day.
"David Lindsay-Abaire has crafted a drama that's not just a departure but a revelation—an intensely emotional examination of grief, laced with wit, insightfulness, compassion and searing honesty." —Variety.
"Grade: A! A transcendent and deeply affecting play, which shifts perfectly from hilarity to grief." —Entertainment Weekly. 
"RABBIT HOLE presents a tragedy and its consequences with utter candor, and without sentimentality. The dialogue is most impressive for capturing the awkwardness and pain of thinking people faced with an unthinkable situation—and eventually, their capacity for survival, and even hope." —USA Today. 
"With RABBIT HOLE, David Lindsay-Abaire has crafted the most serious, simply told work of his career—a painstakingly beautiful, dramatically resourceful, exquisitely human play." —BackStage. 
"A thoroughly absorbing, profoundly affecting and painfully touching examination of grief." —Bergen Record. 
"The highest praise to playwright David Lindsay-Abaire! RABBIT HOLE is an entertaining and satisfying play—it might just be the year's best." —Show Business Weekly. 
"A perceptive and poignant study in the day-to-day aches of bereavement: problems with personal intimacy, the uneasy friends who don't call, the emptiness in a house packed with reminders…Heartbreaking in its theme and details, RABBIT HOLE is a beautifully crafted work of great sensitivity." —Star-Ledger.
Our wonderful cast includes: Imogen Morgan as Becca Corbett; Peter-William Jamieson as Howie Corbett; Rachel Giddens as Izzy (Becca's younger sister); Alison Chambers as Nat (Becca and Izzy's mother); Sam Wallace as Jason (a local teenager).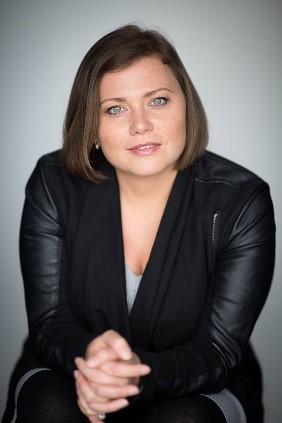 Christie Koppe has completed A Practical Approach to Directing th
rough Yale University, USA, has a Master of Teaching (Drama & Languages [Spanish and Italian Studies]) and Bachelor of Arts in Performance Studies from The University of Sydney and has completed the Director's and Writer's Studio: Live Performance, NIDA.
In 2019, Christie has been Directorial Intern on Charlie and The Chocolate Factory, currently playing at The Capitol Theatre under the direction of 3-time Tony® Award-winner Jack O'Brien. While in rehearsal for Rabbit Hole, she will concurrently be sitting in on rehearsals for The Appleton Ladies' Potato Race, a new Australian play at Ensemble  Theatre.
Other recent productions

include The Tale of Ichabod Scrubb, a new Australian musical, and 42nd Street. Stones In His Pockets, for which she was AD, toured nationally.
Christie was Program Associate for the 2016 Making It On Broadway intensive in New York City and has sat on the final panel for Making It On Broadway in both Sydney and New York City.

She

was

also

Director Observer for the new musical Chasing Rainbows: The Road to Oz, Goodspeed Musicals, USA.
8 PERFORMANCES between Thursday 18 April 2019 7:30 PM and Saturday 27 April 2019 7:30 PM
Location
Chippen Street Theatre
45 Chippen Street, Chippendale, NSW 2008
This venue's seating capacity is 50 seats.
This event is currently closed and no contact details are available