A Climate of Change: Tomorrow's Moral Imperative Today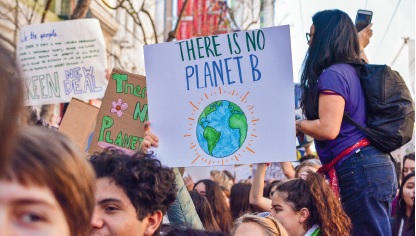 Uniting Church members have understood that preserving creation for future generations is an essential part of their faith. The Justice and International Convention this year take stock of where the Uniting Church can continue to make a difference on how Australia impacts on environmental issues, including climate change.
You are invited to be part of the conversation setting the direction forward for the Uniting Church's social justice mission on environmental issues.
9:30am-2pm:  speakers, panels & talks;
2pm-4:45pm:  choice of workshops & wrap-up. (there is a list of workshops in the online registration area; or click 
here
 )
Lunch  and AM/PM Tea included.
SPEAKERS:
Vicky Balabanski - Uniting College for Leadership and Theology, SA
Vicky is Director of Biblical Studies, teaching New Testament writings, biblical hermeneutics and Greek. She has taught in Chiang Mai, Thailand and been a visiting scholar in the Diocese of Madras of the Church of South India. Vicky is involved in fostering ecumenical thinking and acting. She has a deep care for creation and living sustainably in kinship with the earth. 
David Ritter - Greenpeace Australia Pacific
David worked as a lawyer and an academic before spending five years with Greenpeace UK.  In July 2012, he came back to Australia to become CEO of Greenpeace Australia Pacific. He is also a writer, honorary fellow of the Faculty of Law at the University of Western Australia, and a research affiliate of the Sydney Environment Institute and an Adjunct Professor in the Sydney Democracy Network.
Maina Talia - Tuvalu Indigenous Rights Defender
Maina is a Tuvaluan,  undertaking his doctoral studies at the Charles Sturt University, focusing on the role of Indigenous Knowledge in Climate Change Adaption in Tuvalu. He has attended various United Nations meetings on Climate Change, Indigenous Peoples Forum and the Expert mechanism on the rights of Indigenous peoples. Mania advocates for his community in  Tuvalu in response to the challenging political posture of the Australian Government.
Amelia Telford - Seed, Indigenous Youth Climate Justice
Amelia is a young Aboriginal and South Sea Islander woman from Bundjalung country, and is the National Director of the Seed Indigenous Youth Climate Network. She was named National NAIDOC Youth of the Year 2014, Bob Brown's Young Environmentalist for the Year 2015 and Australian Geographic Young Conservationist of the Year 2015 for her commitment to building a more just and sustainable future for all young people.
Location
Centre for Theology & Ministry
29 College Crescent, Parkville, VIC 3052
This event is currently closed and no contact details are available