SOLD OUT.
PLEASE REGISTER ON THE WAITLIST AND WILL NOTIFY YOU IF MORE PLACES BECOME AVAILABLE. THANK YOU XOXO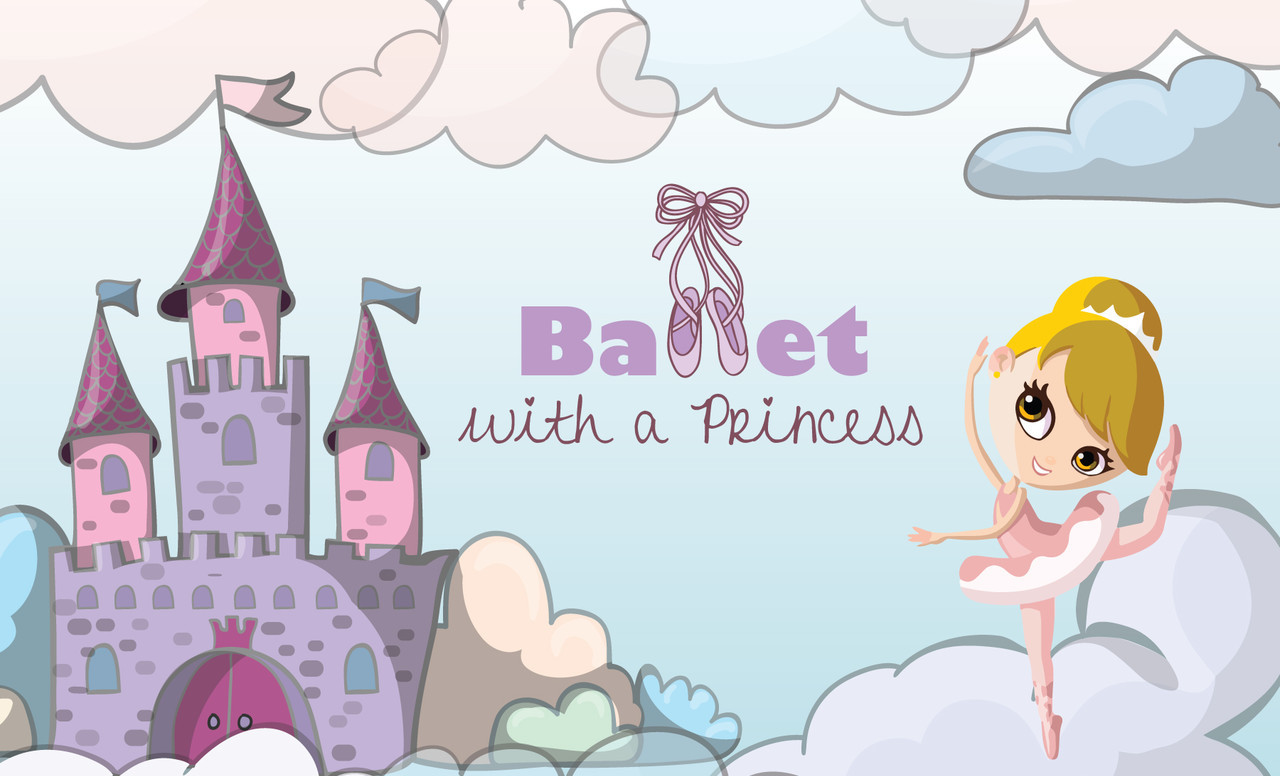 BALLET WITH A PRINCESS
Do you have a Princess who dreams to be a little ballerina? Well ... get the tutu and tiara ready to join the Royal Princesses for Ballet With A Princess, at the iconic and regal Piccadilly Cinemas in North Adelaide.

Piccadilly Cinemas a stylish art deco heritage listed building has maintained its nostalgic charm - one fit for royalty for every little Princess. We are stepping back in time and bringing nostalgia and fairytales together for a magical morning with the Royal Princesses.  

Tickets to Ballet With A Princess include a ballet lesson with the Royal Princesses and a movie ticket with two combo items popcorn, drink or choc top. Your little Princess will also receive an exquisite Ballerina necklace/pendant and a silver antique ballet slipper charm as a keepsake - a reminder to follow her dreams as a ballerina. 
Take a seat in the grand auditorium where the Royal Princesses (Cinderella, Rapunzel, Dancing Beauty, Snow White, Sleeping Beauty, Island Princess, Arabian Princess, Mermaid Princess and the Snow Sisters) teach a ballet lesson through a fairytale story followed by a group photo opportunity with the Princesses before the screening of the movie Ballerina - a beautiful and inspiring film which follows a poor orphan girl who dreams of becoming a ballerina and gets a chance to audition for the celebrated school of the Paris Opera Ballet.  There will also be a surprise appearance by a very popular children's character who loves ballet. Hint - she loves the the colours yellow and black.
From the luxurious and plush chaises on all levels of the cinema, to the stately royal red and gold carpet, you will marvel at the architecture and furnishings such as baroque mirrors, antique lamps, and stunning flowers. Touch up hair and make up at the old fashioned powder bars decorated with flowers, and wait for it .... the bathrooms are fitted out with curtains and armchairs! We've saved the best for last - a striking grand staircase decorated with flower garlands leading to the regal ceiling chandelier and golden chevron stained glass windows - just like you'd see in a real castle!
We encourage little ballerinas to wear their tutus, ballet attire, or favourite Princess dress. Little ballerinas are also able to 'strike a ballet pose' in front of a beautiful ballerina backrop to remember their day. Will it be a plie, pirouette or curtsy? Little Princes are welcome to attend, as the movie is also suitable for boys.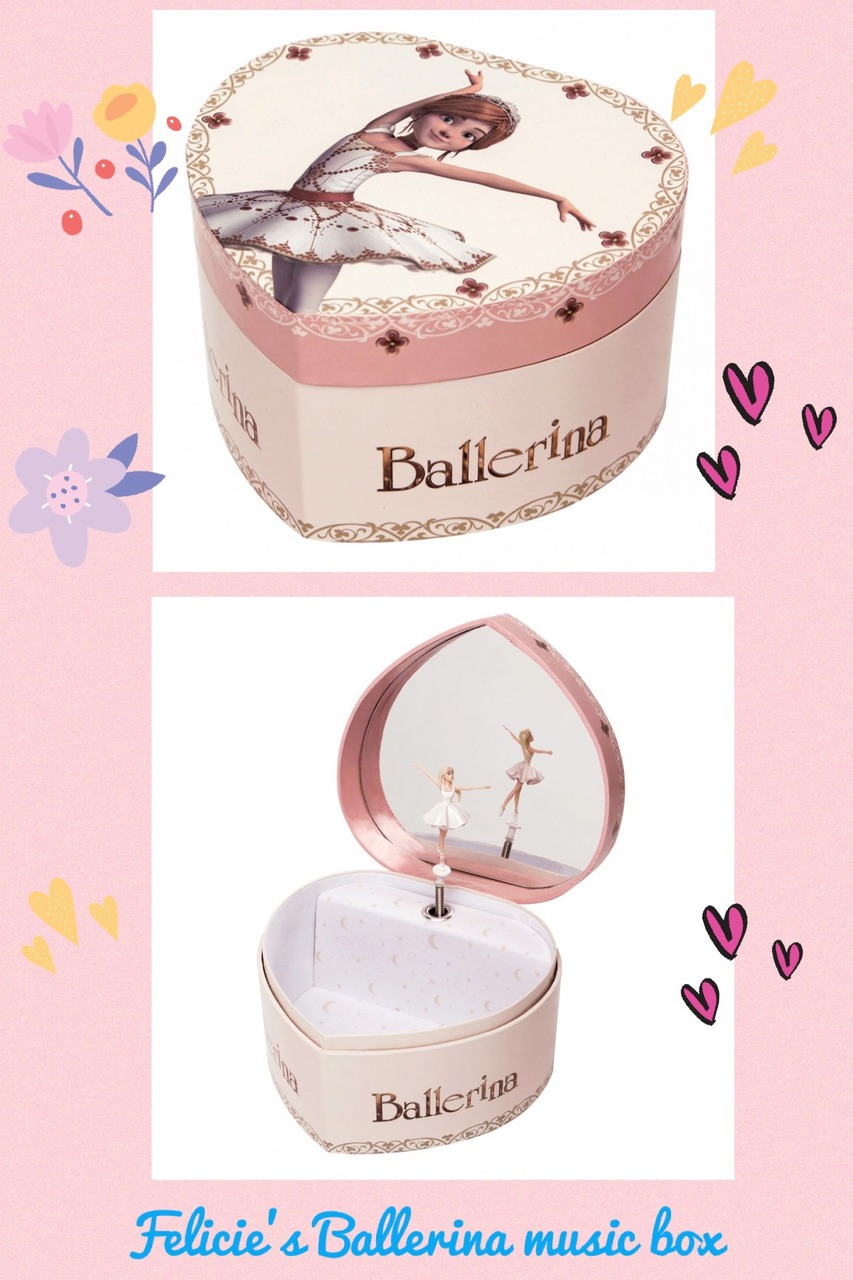 Little ballerinas will also get the chance to go into the draw to win Felicie's gorgeous ballerina music box valued at $150 all the way from France. When you wind up the key the ballerina starts dancing to Swan Lake - a gorgeous reminder to follow her dreams as a ballerina just like Felicie. 

Please book early to avoid disappointment as we only have a limited number of tickets. 

Don't forget the tiara, and see you at the ballet! 
 
COST: $37.50 per ticket (Adults and children are priced the same).

LOCATION:
Piccadilly Cinemas, 181 O'Connell Street, North Adelaide
DATE AND TIME:
11.30am - Sunday 30th June, 2019
Ballet lesson will be followed by a meet and greet photo opportunity with the Royal Princesses, before screening of the movie Ballerina.
Movie running time is approximately 1 hour and 15 minutes. 
Ballet lesson, meet and greet photo opportunity running time is approximately 1 hour.

Please direct any inquiries  to  Once Upon A Princess Facebook Page

We understand plans can change, and offer refunds. Please contact us via our Facebook page. 


Disclaimer: Once Upon A Princess is not affiliated with the Walt Disney Company in any way. Any resemblance to real or fictional characters is purely coincidental. We are local entertainers and our characters are inspired by non-copyrighted fairytales. If you are seeking a copyrighted character, please contact the copyright holder. Princesses have police clearance. Children must be accompanied by parents and supervised at all times.
This event is currently closed and no contact details are available