Raze / Rekindle: Odyssey Literary Festival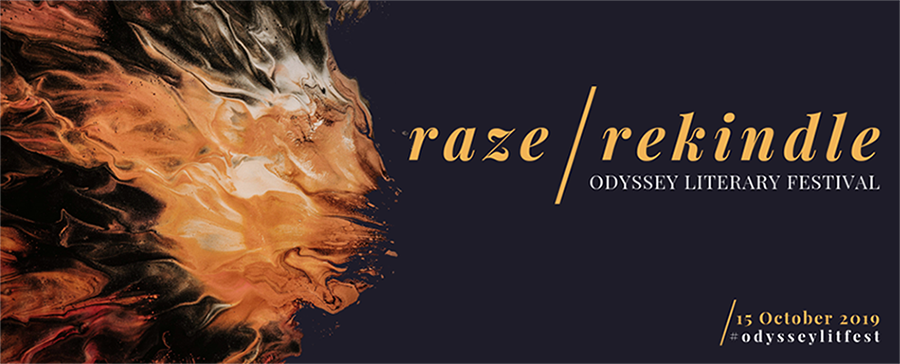 Raze / Rekindle, the 2019 Odyssey Literary Festival, confronts endings and beginnings, change and resilience, destruction and renewal.

We seek to raze old structures and rekindle hope. We consign to the fire words and stereotypes to be destroyed; we ask how climate stories can inspire change and what writers can offer to the next generation.

We will launch two very special anthologies during the festival; Visible Ink's 'Again! Again! Again!' and RMIT's 'Suspiria'.
Tuesday 15 October 2019, doors open 11:00am
 WHERE:
11:15am Session 1:  Keynote Address (includes Welcome To Country)
11:55am Session 2:  Raze: Confronting The End
1:30pm Session 3: Reads Like Teen Spirit: Writing Readers Through Trying Times 
2:25pm Session 4:  Sense and Sensitivity: Who's Doing The Diversity?
3:3:35pm Session 5:  Rekindle: Igniting Action (includes performance by Person Or Persons Unknown featuring Ania Walwicz) 
The Capitol Theatre, 113 Swanston St, Melbourne
5:00pm Visible Ink Anthology Launch AGAIN! AGAIN! AGAIN!
The Capitol Salon, 113 Swanston St, Melbourne
7:00pm RMIT Anthology Launch SUSPIRIA (doors open 6:30pm)
The Oxford Scholar Atrium, 427 Swanston St, Melbourne
FOR FULL DETAILS ON ALL SESSIONS AND LAUNCH EVENTS  VISIT THE ODYSSEY LITERARY FESTIVAL WEBSITE.
This event is currently closed and no contact details are available