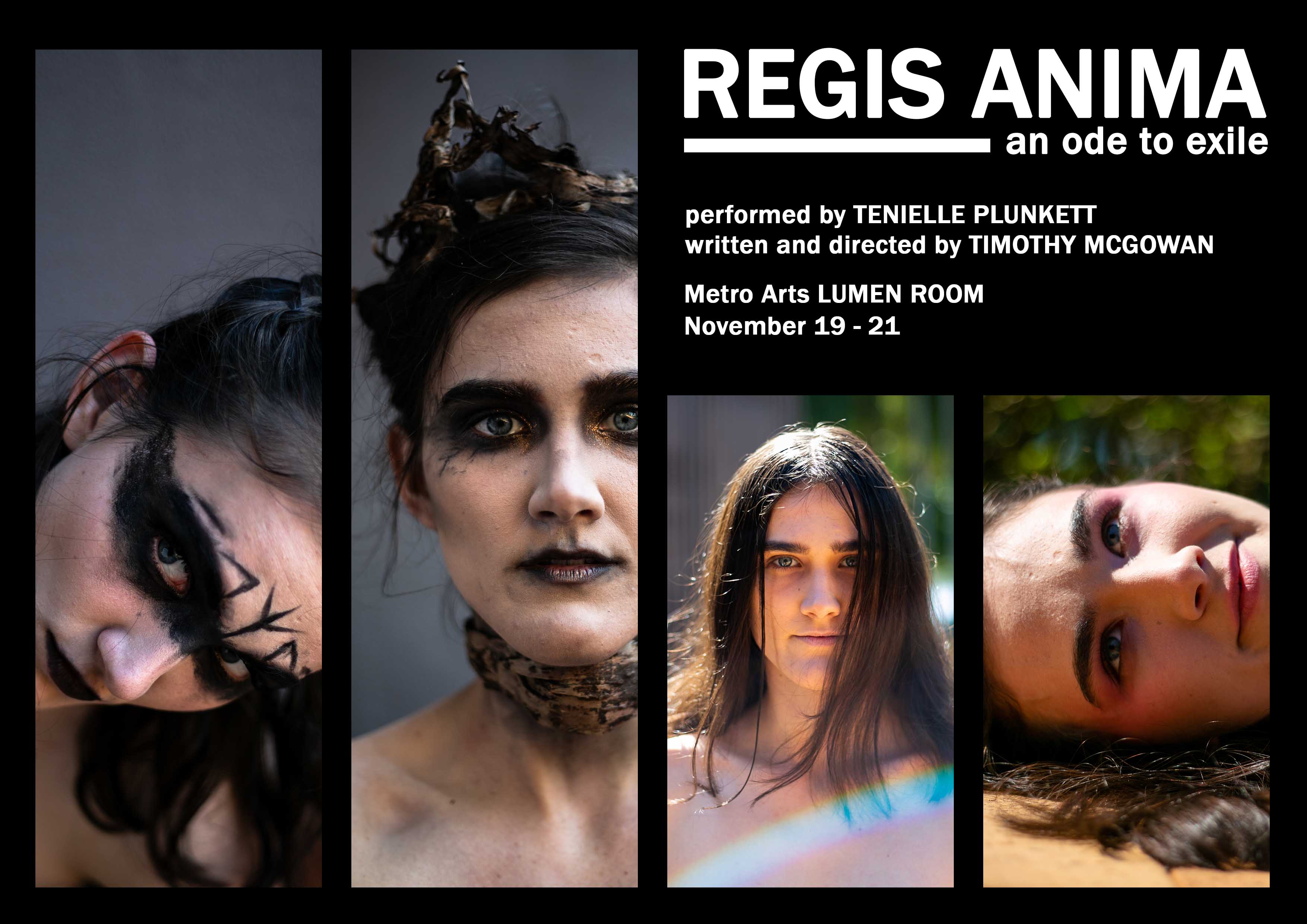 Five women, inexplicably connected, chart a path across an ethereal dreamscape that will change them all forever.
9th century Iceland, early settlement, young Norsewoman Yngvild hides in the broken bark of a dying wood, hunted by the great worm Nidhoggr. She protects a terrible secret with her life.
The fight for her freedom will ripple through dream and mind and settle in the minds of four other women across history, each with their own story to tell. 
Employing thrilling contemporary verse, intense performance and live musical accompaniment, Regis Anima explores history, mythology and relationships through a visceral and heartfelt medium. 
Performed by Tenielle Plunkett
Written and directed by Timothy McGowan
Contains strong language, adult themes, and stylised violence.
Recommended for ages 15+
Approx 120 minutes, with interval.
Location
Metro Arts Lumen Room
109 Edward St, Brisbane, QLD 4001
Contact Details
This event is currently closed and no contact details are available