WOMBAT2019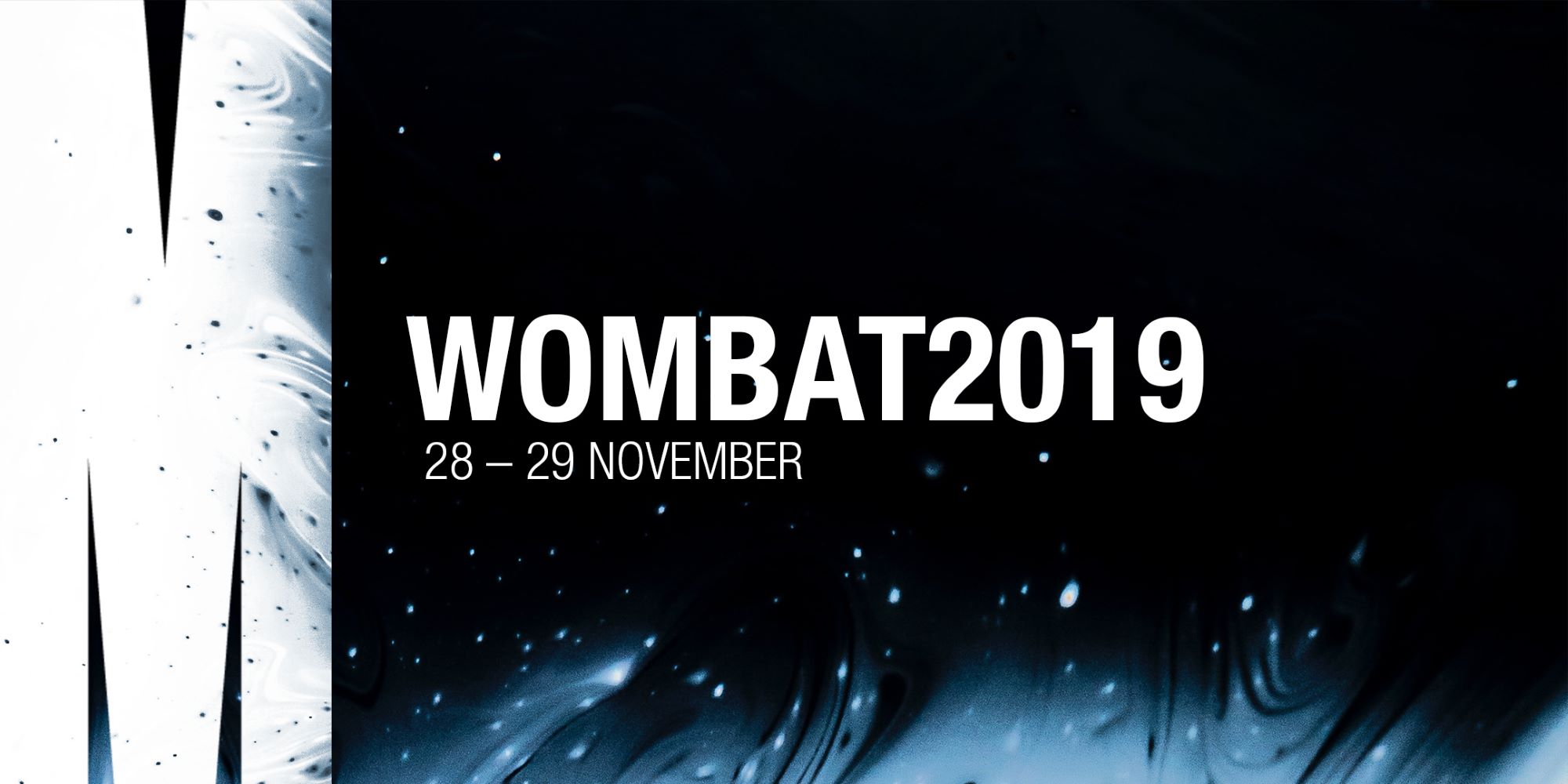 WOMBAT2019 is the third workshop organised by the Monash Business Analytics Team, and is sponsored by the Monash Business School's Network of Excellence on High-Dimensional Dynamic Systems. 
The Network of Excellence aims to create new econometric and statistical methods that exploit the power of computing and information in high-dimensional data. 
WOMBAT2019 will focus on statistical methods and tools for effective data analysis.
Date: 28 - 29 November 2019

Time:
8.30am     Registration, networking and refreshments
9.00am     Event commences
5.00pm     Event concludes
Program: 
https://www.monash.edu/__data/assets/pdf_file/0007/2032684/Conference_Program.pdf
Keynote speakers:

Hadley Wickham is Chief Scientist at RStudio, an Adjunct Professor of Statistics at the University of Auckland, Stanford University, and Rice University, and a member of the R Foundation. Originally from New Zealand, he currently lives in Houston, Texas. Hadley is one of the best-known data scientists on the planet, especially for the tools he is created (both computational and cognitive) to make data science easier, faster, and more fun. His many R packages include ggplot2, dplyr, tidyr, purrr, readr, roxygen2, testthat, and devtools. His books include R for Data Science, Advanced R, and ggplot2: elegant graphics for data analysis.
Galit Shmueli is Tsing Hua Distinguished Professor at the Institute of Service Science, National Tsing Hua University, Taiwan. She is also Department Editor at the Decision Sciences Journal (Business Analytics Department). Originally from Israel, she has worked in the US, Bhutan, India and now Taiwan. Her research focuses on statistical and data mining methodology with applications in information systems, electronic commerce, biosurveillance and healthcare. She has authored many books, including the popular textbook Data Mining for Business Analytics, and more than 100 journal articles.
Location
State Library Victoria, Isabella Fraser Room
Corner Russell & La Trobe Streets, Melbourne, Vic 3810
Contact Details
This event is currently closed and no contact details are available