TEA WITH JAM AND CLARE - with Zara & Michelle from Shameless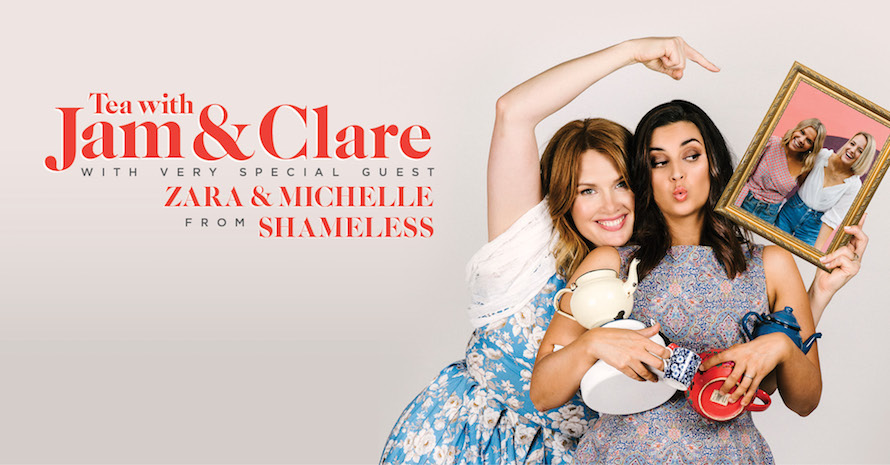 Join Jamila Rizvi and Clare Bowditch for an evening of honest conversation and song, with Zara McDonald and Michelle Andrews from Australia's Most Popular Podcast (officially, they even have an award to prove it) Shameless.
Together our crew will cover everything from working with you best friend, what the world gets wrong about millennials, to why you shouldn't be ashamed of your love for celebrity gossip.
Michelle Andrews and Zara McDonald are founders of Shameless Media, a podcasting network for women under 35. Since March 2018, they have surpassed almost ten million network downloads.
Clare, Jamila, Zara and Michelle each promise to bring the best of themselves for this honest, reflective and entertaining event. There will be difficult questions posed, moving provocations offered and hysterics will most probably ensure. Clare will also bring the music because that's what she does best and how could we let her leave without a tune or two?
This instalment of Tea with Jam and Clare will be held at the Malvern Town Hall on Thursday 13th February, where the seats will be cosy, the tea will be sweet and the room warm and welcoming.
About Tea with Jam and Clare
Tea with Jam and Clare begins with a provocation from Jamila Rizvi, where she will speak about why 'things women are interested' have always been undervalued and talked down about through history - and continue to be today. Next, Jamila will be joined by co-host Clare Bowditch to interview Zara and Michelle. Finally, Clare will lead the room in an uplifting group singing adventure especially designed for people who - when they think of singing in public - do a little wee in their pants.
This event promises to leave you feeling even better than when you walked in.
When: Thursday 13th Feb 2020
Where: Malvern Town Hall. 1251 High St, Malvern
Time: 8pm - 9:30pm (Doors at 7pm)
Cost: $45 / Concession / Group of 4 or more: $35
Tea by Calmer Sutra Tea
Stage Plants by Hello Botanical
Outfits by Obus
This event is currently closed and no contact details are available