Ballarat Green Drinks 2023 - Bunch of Grapes Hotel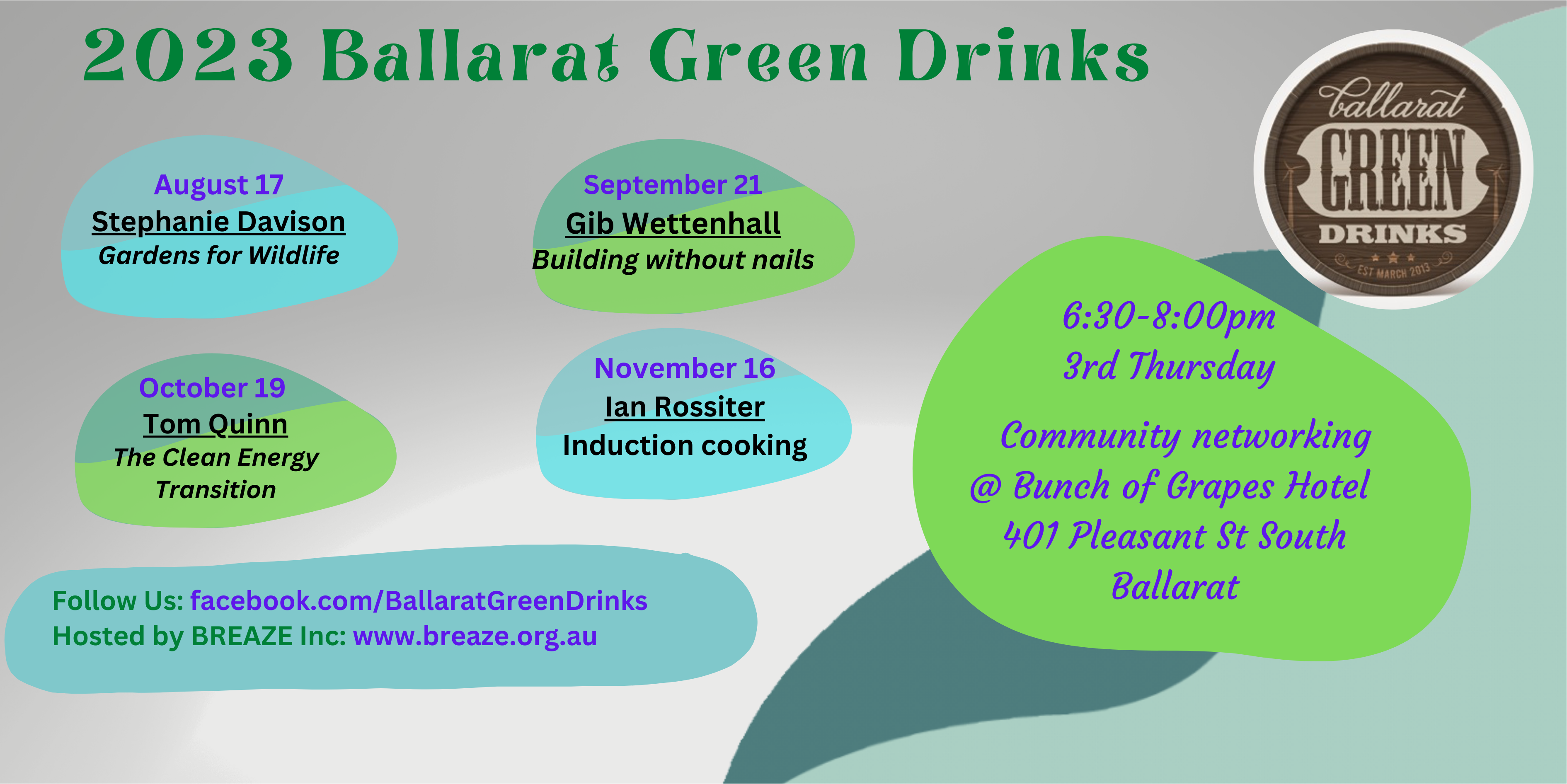 About
Every month people with an interest in environmental matters meet up at informal talks known as Green Drinks.

Come along and you'll be made welcome. It's a great way of catching up with people you know and also for making new contacts. Everyone invites someone else along, so there's always a different crowd, making Green Drinks an organic, self-organising network.

These events are very simple and unstructured, but many people have found employment, made friends, developed new ideas, done deals and had moments of serendipity. It's a force for the good and we'd like to help it spread to other cities.
Location
Bunch of Grapes Hotel
401 Pleasant St, South, Ballarat Victoria 3350