Yin Yoga, Sound Healing & Breathwork: Yanchep Caves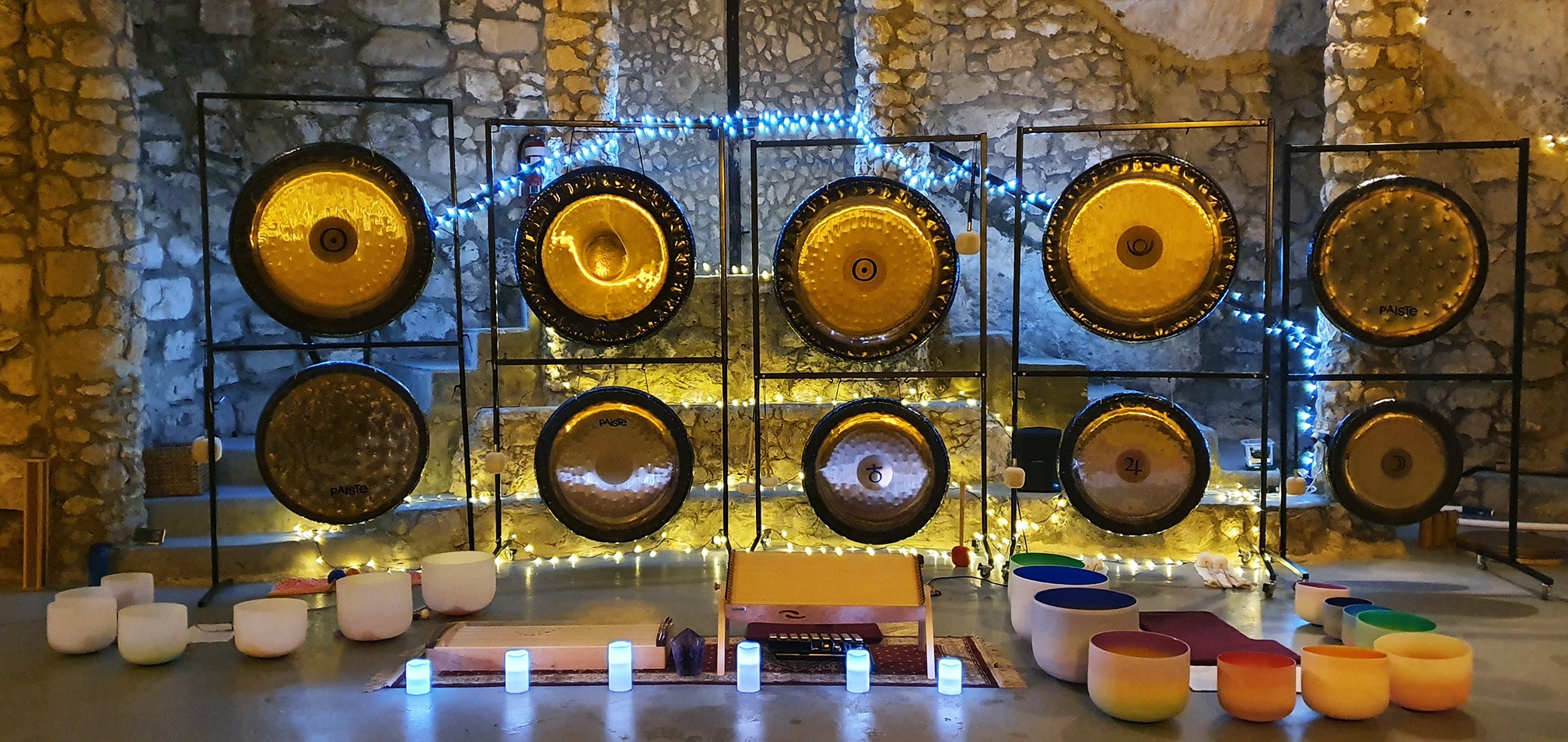 Yin Yoga in the Yanchep Caves 🎵🧘‍♀️- Experience the medicine of Yin Yoga, Sound Healing & Breathwork: a powerful and integrative healing experience that will allow your body to melt away stress, tension and anxiety. These 3 modalities have deep roots in the ancient wisdoms, opening us to healing that is extremely deep and transformative. Combined, they can uplift & elevate your experience to a higher level of realignment. 🙏
This Yin Yoga, Sound Healing & Breathwork event is based around TCM & the 5 Elements, to help bring your body back into alignment with nature
, enhancing your body's own ability to heal
. We will celebrate & explore the season of Autumn, the Metal Element, which is related to our Lung & Large Intestine meridians.
Your Yin Yoga journey begins with a harmonizing breathwork & meditation; our Yoga teacher Betty Browne will then lead you through a nourishing series of Yin yoga postures to awaken the Lung & Large Intestine meridians. The yoga will be supported by gentle sound healing from Kohra Hildebrand & Andrew Cox, with crystal singing bowls, monochord & chimes to cultivate healing vibrations, opening blockages, and allowing our minds to quiet.
Once you melt into an extended savasana deep rest, Kohra & Andrew will bring in their magnificent Gongs for an out of this world experience through sound. The gong promotes an induced meditative state, enchantment, exhilaration & wonder at being encased in a sonic wave of otherworldly tones and overtones. The healing sounds of drum, rain stick & koshi chimes will also be woven into the soundscape to entrain you into a deep relaxation. This combination brings about profound peace, space, healing & spiritual awakening.
ABOUT METAL ELEMENT - Autumn is the season when we start to turn inwards, reflecting on and letting go of what we no longer need. As the leaves fall from the trees, we also let go, detoxifying and clearing stagnant energy. Breathwork & mediation can help us with this process, as we nurture the organs of Lung & Large Intestine that relate to this season. balance between taking care of self and others.
ABOUT YIN YOGA - Yin is a cooler, stiller and inward form of yoga. Long passive holds with the support of props can assist in increasing the bodies range of motion without effort. Yin offers the opportunity to drop into a rest and digest state where the body can naturally repair. Yin yoga can be a meditative practice as it provides a chance to slow down to combat stress as well as space for self- inquiry.
ABOUT SOUND HEALING - The Gong is an ancient instrument of healing and transformation, generating powerful multi-dimensional ripples of sound waves, bathing your body in streams of rhythmic, mesmerising and transformative sounds. Mentally and emotionally, it helps to quieten the mind, physically releasing tension and blocks, stimulating the glandular, nervous and circulation systems as well as breaking up emotional blockages.
ABOUT BREATHWORK - We can use breath awareness and conscious breathing for healing, personal awakening and transformation in body, mind and spirit. The body and breath can be used to heal the mind, and the mind and breath can be used to heal the body. Breathwork is a powerful modality to heal our attitudes, emotions and behaviours.
IMPORTANT – Please bring:

warm (preferably quiet) clothing

a yoga mat/bolster/cushion

rug to snuggle up in during the sound healing

the cave gets cold, even in summer!
MEET YOUR HOSTS

KOHRA HILDEBRAND from VIBRANT-HEALTH
holds an Advanced Diploma in Kinesiology, as well as a Diploma in Integral Group Sound Healing. Her passion is supporting women in overcoming & managing emotional stress related imbalances, to connect with their inner power and lead a life of health, happiness & success.
Kohra has been facilitating individual and group sound healing sessions since 2017, including Gong Yoga (Yin Yoga & Sound Healing) Yin Pin Gong (Yin Yoga, Acupuncture & Sound Healing) Cacao & Sound Healing, and she has co-hosted numerous residential Wellness Retreats. She is passionate about helping women to discover and create their true power and potential with the healing powers of Kinesiology and Sound & Vibration. As well as Kinesiology & Sound Healing Kohra also offers Light, Sound & Vibration Lounge sessions from her studio in Wanneroo. Checkout her offerings at www.vibrant-health.net.au
ANDREW COX from TREEMENDUS HEALTH
holds two diplomas in Integral Sound Healing with the international Sound Healing Academy and also teaches Sound Healing for the Academy in Western Australia. He is also an accredited Meditation Teacher with the Meditation Society of Australia and holds a diploma in Kinesiology from the O'Neill Kinesiology College in Perth.
A lifelong musician and collector of musical instruments, Andrew was enthralled by the healing power of sound while overcoming his own healing challenge. He has since facilitated groups internationally, nationally and has worked one to one with many people to help with their particular emotional and physical health challenges over the years. He currently conducts two weekly Sound Healing and Meditation events in South Perth and Joondalup along with regular educational workshops. For more information, please visit www.treemendushealth.com.au
BETTY BROWNE from Onepeace.yoga has a love & devotion for people & the practice of Yin Yoga
With a priority for keeping your body safe with a balanced Yin practice, Betty loves helping others find their freedom & creative self-expression through the Yin poses. This cultivates a feeling of deep release & relaxation, a 'coming home' back to experiencing intimacy within your body & life
DISCLAIMER - By purchasing a ticket you acknowledge and agree to the following; It is your responsibility to advise us of any medical conditions or health concerns before undertaking this event and advise if you have any of the following:

acute inflammations and tumours, or open wounds.

pacemaker or defibrillator

metallic implant or screws

post-surgery before the sutures have been removed and the scar is not fully healed

inflammatory skin disorders

deep vein thrombosis in the leg or known thrombi

cardiac pacemakers, artificial heart valves, or cardiac arrhythmias

people with a stent or shunt

people with a deep brain stimulation device (DBS)

epileptics

pregnant women (first 12 weeks of pregnancy)

I agree to take full responsibility for my own well-being during and after the event
REFUND POLICY
We have a 'No Refund' policy with the purchase of each ticket. However, you can give your ticket to someone else for them to take your spot at the circle dated on your ticket
Location
Yanchep national park
Yanchep Beach Rd &, Indian Ocean Dr, Yanchep Western Australia 6035