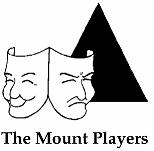 Presents
Written by John Buchan. Adapted by Patrick Barlow, Nobbie Dimon & Simon Corble
Adapted as a radio play by John Rowland and Directed by John Rowland
Mix a Hitchcock masterpiece with a juicy spy novel, add a dash of fruity melodrama and you have the intriguing, thrilling, riotous and unmissable comedy. The show hurtles a notorious fugitive and a spellbound blonde from a London music hall north by northwest to Scotland's most remote highlands. Will they save Britain from a den of devious spies? A cast of six actors plays over 25 characters in this fast-paced tale of an ordinary man on an extraordinarily entertaining adventure. The 39 Steps contains every single legendary scene from the award-winning movie - including the chase on the Flying Scotsman, the escape on the Forth Bridge, the bi-plane crash and the sensational death-defying finale in the London Palladium.

This will be performed as a radio play with live sound effects and many props!
50% of ticket sales from the performance on Thursday March 2nd will be donated to Foodbank Gisborne. Also, at EVERY performance of The 39 Steps, in the foyer we will also have a collection point for goods and a box to drop finanical donations into. So if you can, please bring a few gold coins or a note and an item or two to donate to assist those in our community who need a helping hand.
Mountview Theatre
56 Smith Street
Macedon, Victoria 3440
Book online but if you have any ticket queries, please contact Karlana on 0412 131 260 or karlana_mountplayers@icloud.com
TMP offers complimentary seats to Carers with a valid Carer Card attending with a paying patron. If you require a Carer Card ticket, please contact Karlana.