MenALIVE MEN'S WEEKEND Saturday 11th March and Sunday 12th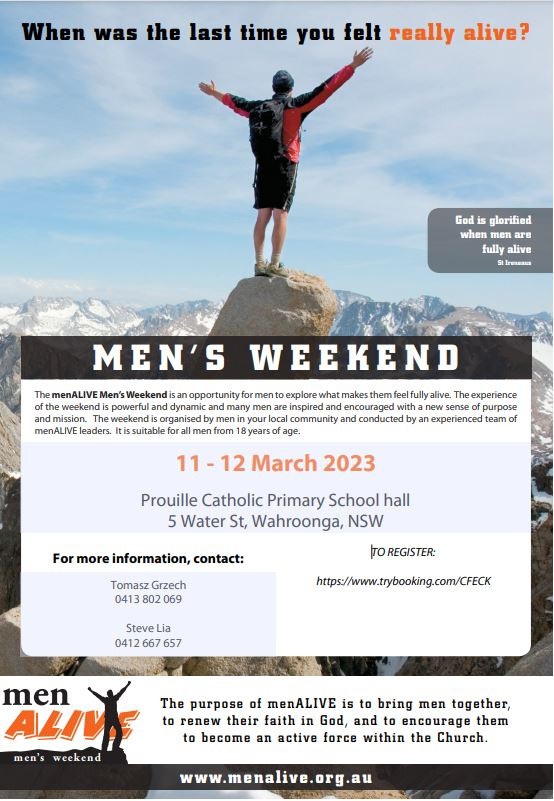 About
When was the last time you felt FULLY ALIVE?
menALIVE is a National Catholic Ministry to Men which was founded out of a response to a great need in the hearts and lives of men, and a great need in the life of the Catholic Church. The purpose is to bring men together, to renew their faith and to encourage them to become an active force within the Church.
PROGRAM: Saturday - Registration 8:00am-8:45am Day 1 ends at 9:00pm (Dinner & Refreshments provided)
Sunday - Start 8:30am - Mass 12:30pm - Finish 1:30pm
$50.00 per person (includes workshops,morning and afternoon tea and dinner on Saturday).
Location
Prouille Catholic School Hall
5 Water Street, Wahroonga NSW 2076