MELBOURNE CELTIC FESTIVAL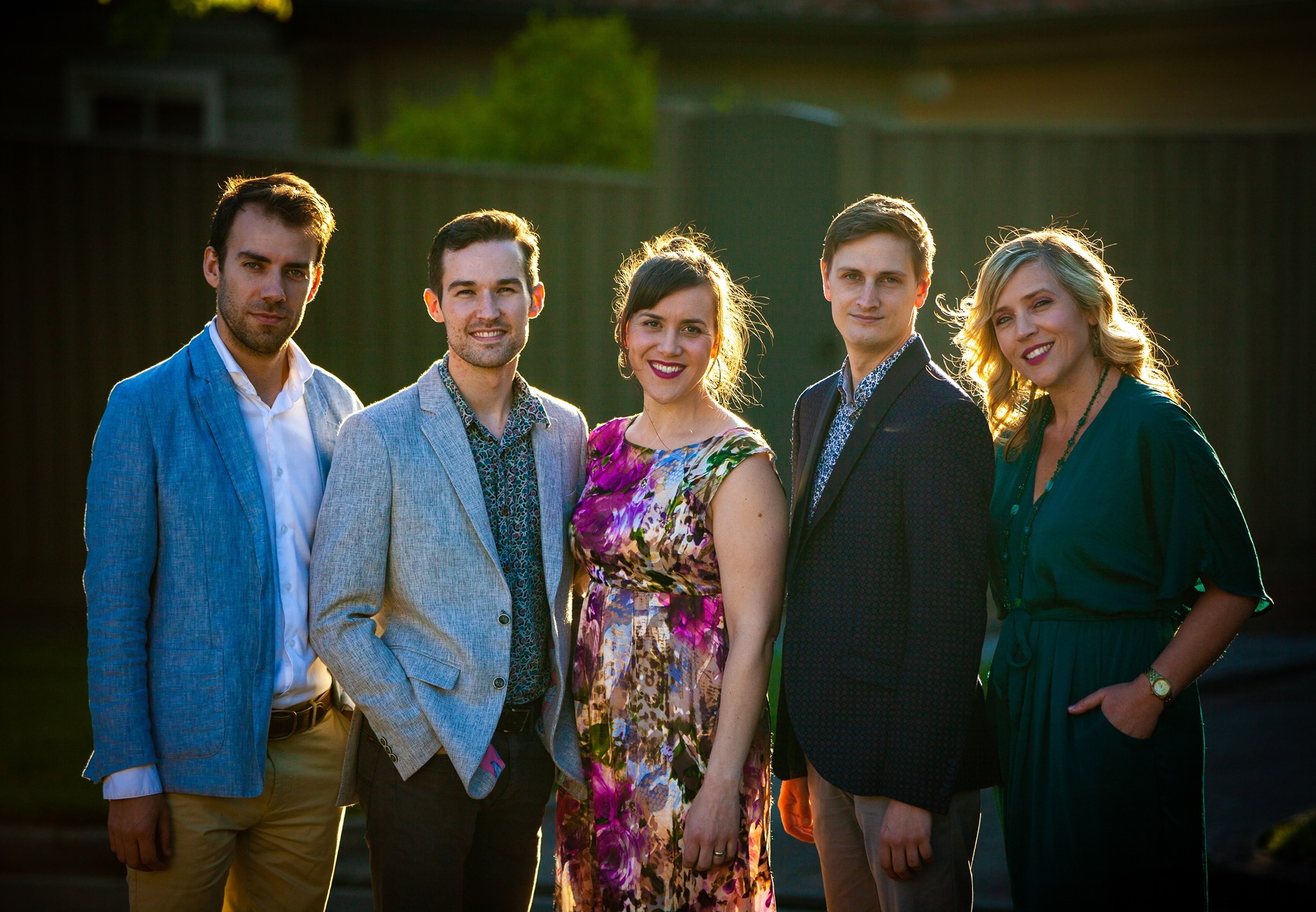 About
SOLD OUT! Please email info@melbournecelticfestival.com.au to go on our Waitlist. Include your mobile number so we can call you.
RAFFLE TICKETS still available on the booking page...and you can DONATE to Australian Rotary Health Mental Health programs.
Melbourne Celtic Festival is a celebration of Celtic Music in the heart of the city on St Patrick's Day, Friday, March 17, 2023. 12.00PM - 11.00PM at The Mission to Seafarers
Get your Clan together to enjoy a stellar line-up of Celtic musicians across 3 indoor stages in this community event that promises the best Craic in town on St Paddy's Day.
Beer Garden / Spanish Style Courtyard / Fully Licensed Bar / Irish Whiskey and Craft Beer Tasting / BBQ 12-3pm 6-9pm / Dimattina Coffee Cart / Raffle / Family Friendly / Accessible Access
WHO YOU'LL SEE: (Artists subject to change)
Special International Guest Artist, SCOTTISH GUITARIST TONY MCMANUS (5.00pm The Dome & 8.00pm The Chapel) Hailed by John Renbourn as "the best Celtic guitarist in the world." Ranked by peers and predecessors alike alongside the guitar world's all-time greats, his fiendishly dexterous, dazzlingly original playing draws on traditions from the entire Celtic diaspora – Scotland, Ireland, Brittany, Galicia, Asturias, Cape Breton, Quebec – along with still further-ranging flavours, such as jazz and eastern European music.
Also featuring high energy Celtic group AUSTRAL, Winners of Traditional Folk Album of the Year at the 2022 Australian Folk Music Awards (8.00pm The Hall)
FULL PROGRAM:
Doors Open 12pm
THE GARDEN
12 – 12.45pm Scottish Pipers Craig Spriggins and Adrian McEniery from Victoria Pipes and Drums
THE DOME
5 – 5.45pm Special acoustic performance by Scottish Guitarist Tony McManus (Note: an Afternoon OR Evening Session ticket or Festival Pass ticket admits you to this)
THE CHAPEL
1 – 1.45pm Apolline
2 – 2.45pm Platform 9 ¾
3 – 3.45pm Emma-Kate Tobia
4 – 4.45pm Claire Patti and Louise Godwin (Voice/Celtic Harp and Cello)
5 – 5.45pm William 'Monty' Monteith and Derek MacCallum (Guitarists)
6 – 6.45pm Tracey Roberts
7 – 7.45pm Maria Forde
8 – 9.00pm TONY McMANUS (International Guest Artist "Tony's music is beyond beautiful…it's perfect." -Tommy Emmanuel)
THE HALL
1 – 1.45pm Victoria Welsh Choir
2 – 2.45pm Shona Williams and Phil Lester
3 – 3.45pm Comhaltas Melbourne
4 – 4.45pm Play it Martha
5 – 5.45pm Break (Tony McManus in The Dome)
6 – 6.45pm Thursday's Child (Melbourne's premier a cappella ensemble)
7 – 7.30pm Wendy Stapleton's Australian Women's Choir
8 – 8.45pm AUSTRAL (Headline Band, Winners of Traditional Album of the Year Australian Folk Awards)
9.15 – 10.15pm Bhan Tre
TRADITIONAL IRISH SINGING WORKSHOP (RIVER ROOM)
5 – 6.00pm Cora Browne (Included in Ticket Price - Registration Essential) Booked Out!
MC CHRISTOPHER McKENNA, VICTORIA WELSH CHOIR, Wendy Stapleton's AUSTRALIAN WOMEN'S CHOIR, vibrant a cappella band THURSDAY'S CHILD, female trio BHAN TRE, MARIA FORDE, Voice and Celtic Harp CLAIRE PATTI with Cellist LOUISE GODWIN, PLAY IT MARTHA, APOLLINE, COMHALTAS MELBOURNE, SHONA WILLIAMS and PHIL LESTER, EMMA-KATE TOBIA, TRACEY ROBERTS, PLATFORM 9 3/4 and more...
Join our Traditional Irish Singing Workshop with Cora Browne. Free with Festival Pass. Cora runs choirs and singing workshops in hospitals, at Festivals, high-schools and church-halls where her inclusive, entertaining style has helped many a singer emerge from bathroom solos to take their place singing in the choir. Her philosophy is, if you are capable of making a sound with your mouth then you belong in the session!
100% of ticket proceeds go to Rotary Foundation Australia and Australian Rotary Health Mental Health Support and Research Programs.
Raffle Tickets $5 Lots of fabulous prizes to be won including a Weekend at Poolie's Place in beautiful San Remo Vic., 2 x $250 Vouchers to Nachos Cantina Aspendale, 3 x Summer Wine Packs of 4 from Stockmans Winery, Dimattina Hamper, Dingle Irish Whiskey from Artisan Ireland and more...
Melbourne Celtic Festival would like to thank our fabulous Volunteers (we can't do it without you) and our partners, sponsors and donors including Rotary D9800, The Mission to Seafarers, Community Bank Murrumbeena, Homesafe Wealth Release, FreshPict Creative, Oliver-Ramsay Security, Eric and Elizabeth Gross Foundation, Dimattina Coffee, Nachos Cantina Aspendale, The Brothers Public House, Morris Family Foundation and a groundswell of community support.
Location
The Mission to Seafarers
717 Flinders Street, Melbourne Victoria 3008