'Those Folk' - an intimate show at Archive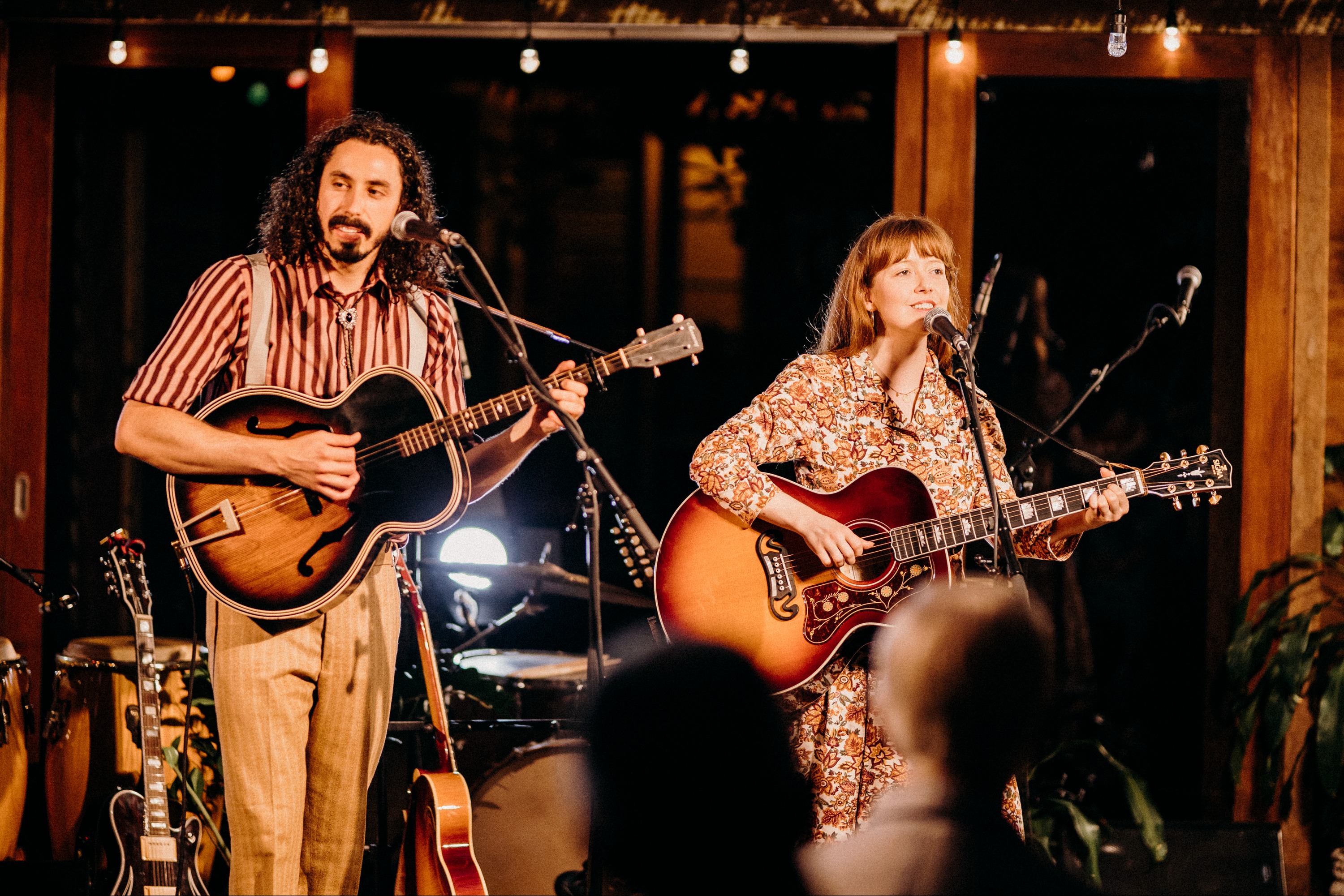 Truly authentic, naturally charismatic, and delightfully entertaining, Lawrence Menard (USA) and Clare Quinn (AUS) are the transpacific troubadours known as Those Folk.

With Lawrence's Cajun beginnings and Californian upbringing melding with Clare's grounding in Australian folk music, their musical inspiration is diverse and ever expanding. Their worlds collided on the streets of Edinburgh, Scotland and the pair have been an inseparable duo ever since.

Their intimate stage show is constantly evolving with the introduction of new instruments and dynamic songwriting. Vocal harmonies are featured alongside guitar, accordion, banjo, tenor guitar, harmonicas and percussion. Their heartfelt lyrics tell tales of travels, love, nostalgia and hope. Their musical talent and compassionate view of life shines through in each and every original composition. Their genuine stage presence and joyful melodies will have you smiling right from the start and all the way through to the encore!
"Those Folk are one big, folk-fuelled love story" - Molly Glassey
See 'Those Folk' performing their track 'The First of Many Lasts' in studio here
Doors open 6.30pm
First music set: 7.00pm
Herbal kombucha, non alcoholic beers and sweet treats available for purchasing on the evening.
BYO alcoholic beverages and beanbags/cushions for maximum unwinding. There is some seating provided, get in early to get the best spots or please let us know when booking if you are unable to sit on the floor.
Location
Archive
Unit 2/36 Hulberts Road, Toormina NSW 2452
Contact Details