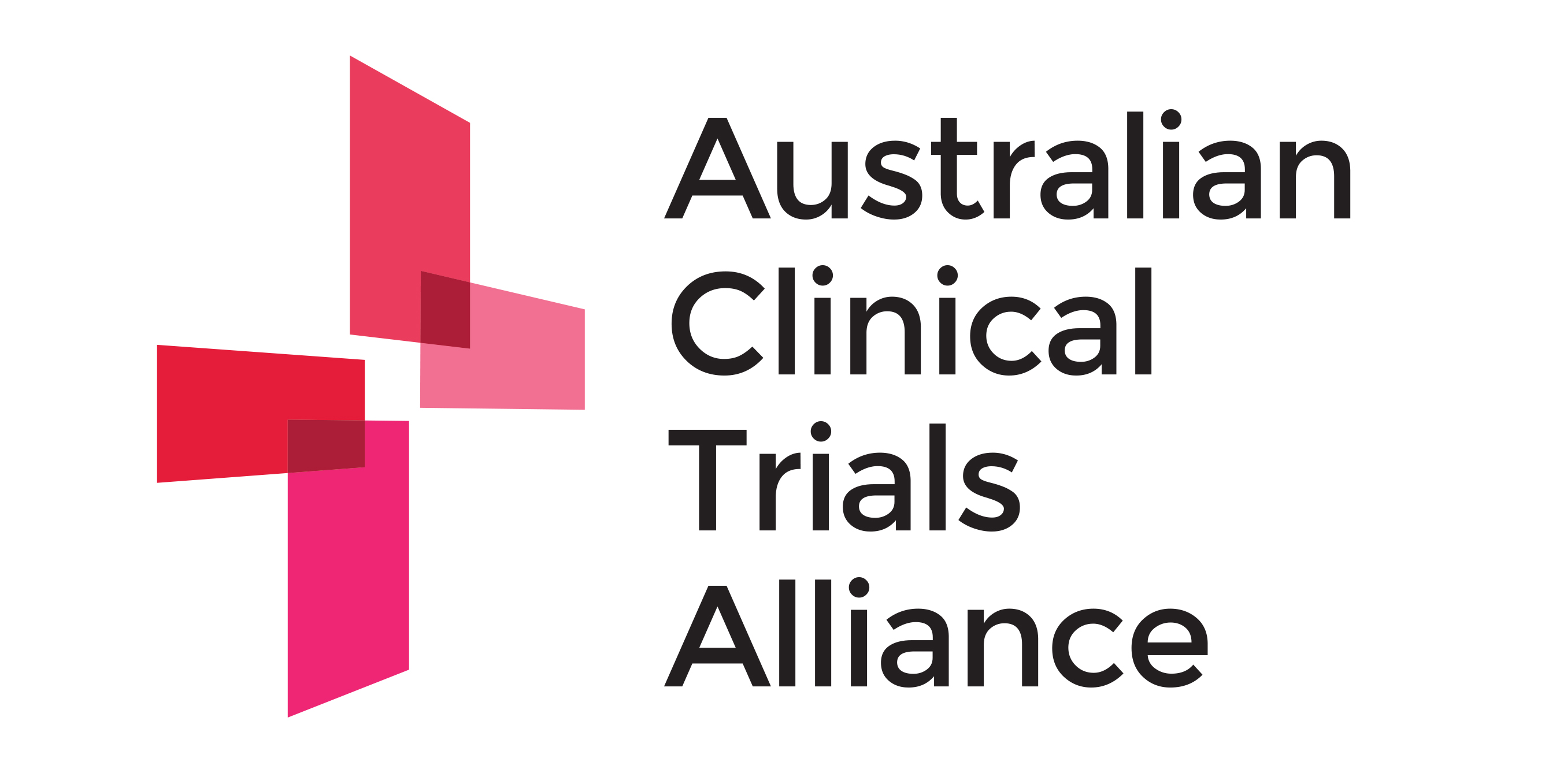 ACTA Adaptive Platform Trials Virtual Clinic
About
The Australian Clinical Trials Alliance (ACTA) is delighted to invite you to our Adaptive Platform Trial Virtual Clinics. We will have up to 2 presenters per session who will receive live feedback from a panel of experts in the field of adaptive platform trials. These clinics are aimed to build a community of learning and increase understanding on the proper utilisation of these innovative trial designs, particularly targeted at groups who are considering or planning an adaptive platform trial (early stages is preferable).

There are 5 planned sessions on the following dates:
- Thursday 9th March 2023 3-4 pm AEDT: Presentations by Dr Jessica Schults (IVCare study), Dr Brendan Smyth (SEISMIC study)
- Thursday 11th May 2023 3-4 pm AEST: Presentations by Dr Simon Craig (ED Asthma study), Dr Sradha Kotwal (CAPTIVATE study).
- Thursday 13th July 2023 3-4:30 pm AEST: Presentations by A/Prof Paul Lee-Archer (The BAT Trial), A/Prof Elliot Long (PASSPORT study).
- Thursday 14th September 2023 3-4 pm AEST : Presentations by Dr Clare Whitehead and A/Prof Brett Manley (PLATIPUS)
- Thursday 9th November 2023 3-4 pm AEDT

If you would like to attend, or present at any of these sessions, please register for this event. Please note, if you would like to present, please send ACTA an email at acta@clinicaltrialsalliance.org.au detailing your adaptive platform trial (3-4 lines), and we will be in contact.
A zoom link will be sent closer to the date.

Please note, these clinics will be recorded.
Online event access details will be provided by the event organiser