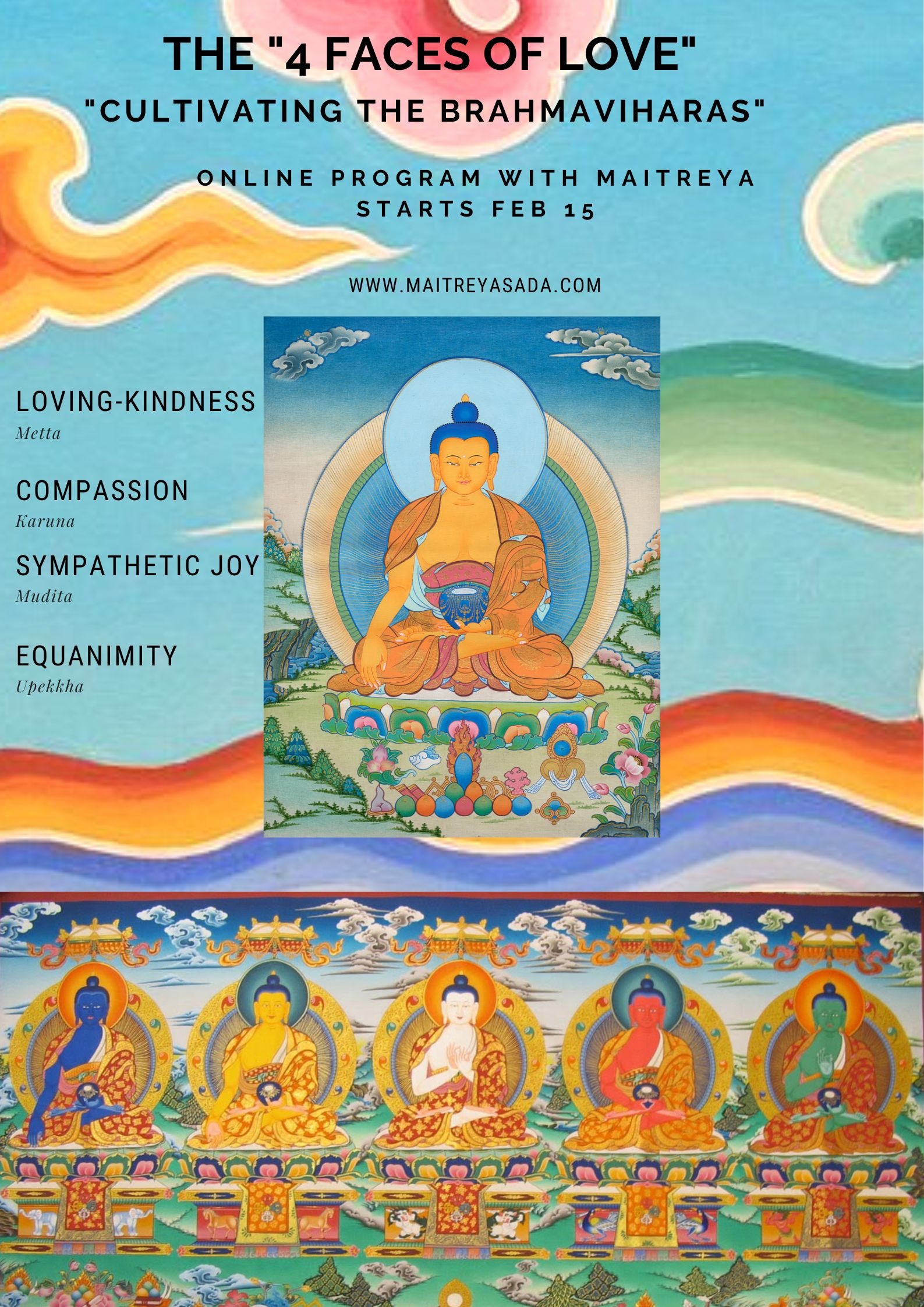 About
Over 4 weeks, we will explore……
'THE FOUR IMMEASURABLE'S'
1 - Loving Kindness (Metta)
2 - Compassion (Karuna)
3 - Sympathetic Joy (Mudita)
4 - Equanimity (Upekka)

These 4 qualities are called immeasurable as their capacity to purify the heart and generate positive energy is limitless, as this sublime love grows within us through sincere practice, it expands outwards to all beings everywhere.

Each week there will be an inspiring 50-minute program including;

• A brief overview of each of the "4 Faces of Love".
• A exploration of the near and far enemies of that Supreme Emotion.
• A guided meditation to help us cultivate and reconnect with the Divine Virtue.
• A unique musical composition for each of the Brahma Viharas.

DATES & Times USA EAST COAST; Tuesday 7pm – 7:50pm
Tue 14 FEB
Tue 21 FEB
Tue 28 FEB
Tue 7 MAR

DATES & Times AUSTRALIA EAST COAST; Wednesday 11am – 11:50am
Wed 15 FEB
Wed 22 FEB
Wed 1 MAR
Wed 8 MAR

Once you register you will receive the ZOOM Link in email.
Location
Online event access details will be provided by the event organiser