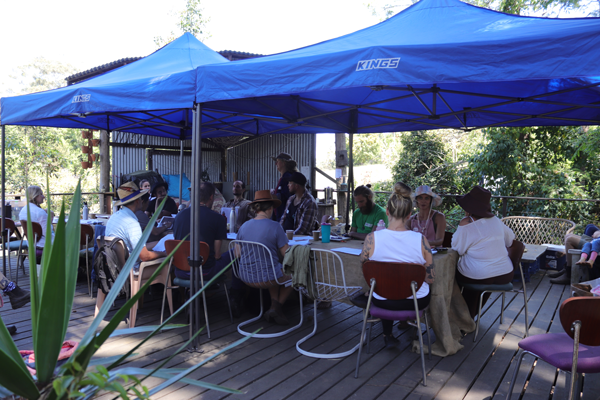 About
Please note the Feb 12th, Part 1 workshop has been cancelled.

Visit Jim and Julia's demonstration Syntropic Farm for this hands on workshop in two parts.

Part 1: Sunday FEB 26, 2pm-5.30pm. You learn how to build a syntropic system from scratch.
Part 2: Sunday MARCH 12, 2pm-5.30pm. You will learn Treeline management & Pruning for Strata & Succession.

Jim has 30 years farming experience and was inspired to explore agroforestry following a trip to Brazil.

Part 1 must be completed to attend Part 2, (unless you have already completed our One Day Intensive.)

Apply Promo Code BOTH to book Part 2 prior to Feb 26 to receive $20 discount off each session.
Location
The Lighthouse Regenerative Farm
4 Bendixen Lane, Woombye QLD 4559