The Brunswick Beethoven Festival - Concert 6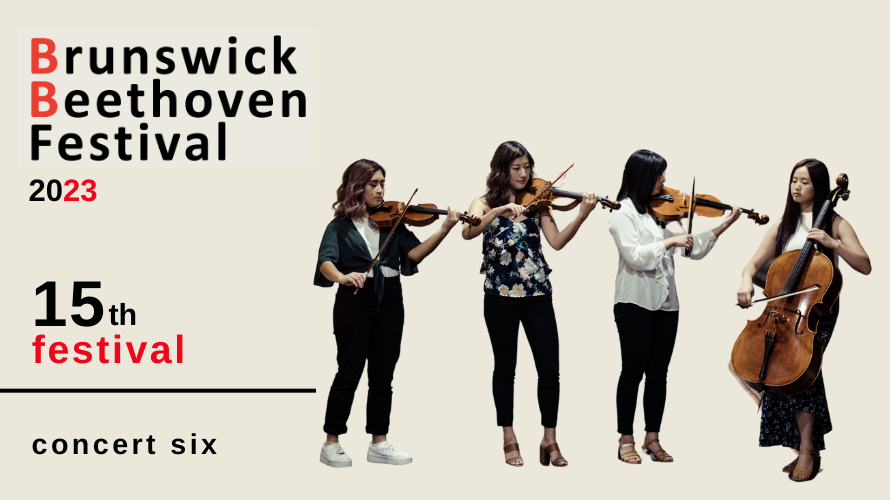 About
The Brunswick Beethoven Festival returns to Merri-bek this February 2023 for its 15th festival.

Invictus Quartet is a group of four young women who are passionate about connecting with people through music of all genres. Their goal is to blur the lines between different styles and redefine what classical instruments can do (did someone say rap on violin?).

The Brunswick Beethoven Festival brings together internationally acclaimed performers for a festival of the finest classical chamber music in Brunswick, inner Melbourne – and for the lowest prices so that everybody can afford to come and hear these exceptional artists playing the great classical composers – Beethoven,
Brahms, Bach, Mozart, Handel, Chopin, Debussy and more.
Location
Brunswick Uniting Church
212 Sydney Rd, Brunswick VIC 3056