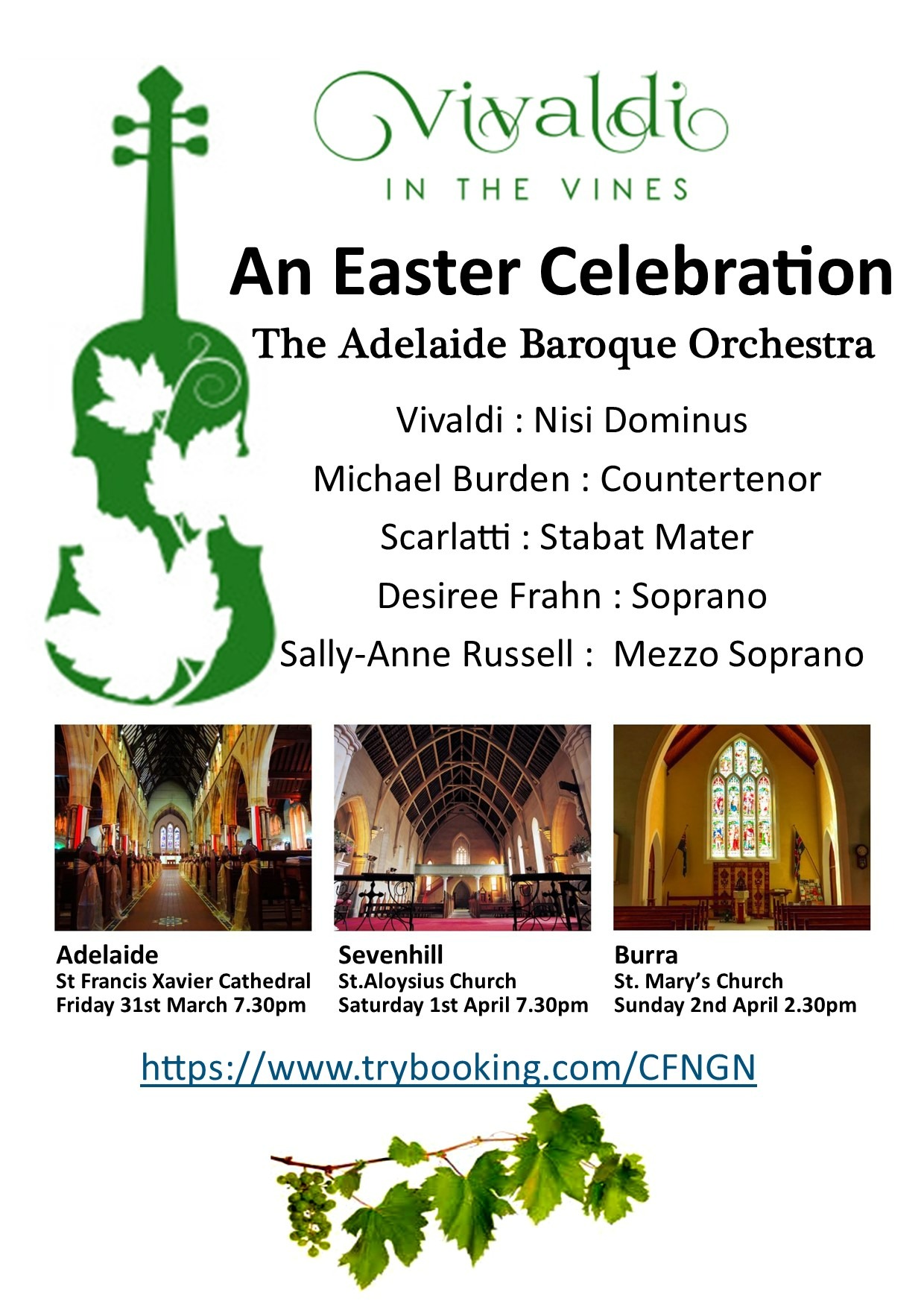 About
The next in our annual Easter Celebration concerts. Each year the concert will feature one of the great Baroque settings of the Stabat Mater. Our first presented the wonderful setting by Vivaldi and this year presents the wonderful setting by Alessandro Scarlatti with the soloists Desiree Frahn and a welcome return by internationally acclaimed mezzo-soprano Sally-Anne Russell.

As in keeping with the overall name of our concerts, Vivaldi in the Vines, the accompanying pieces are Vivaldi's easter concerto Al Santo Sepulcro (At the Holy Tomb).
Complementing this is one of Vivaldi's most beautiful works, his setting of the Nisi Dominus (Psalm 126). Performing with members of the Adelaide Baroque orchestra we are proud to introduce one of most talented and exciting young countertenors. Michael Burden. Graduating with his Masters Degree from Sydney Conservatorium in 2022 we are proud to introduce Michael in his first major professional role in an exciting career.
VENUE
St Francis Xavier Cathedral Adelaide - Friday March 31 2023 7.30pm
St Aloysius Church Sevenhill - Saturday April 1 2023 7.30pm
St Mary's Church Burra - Sunday April 2 2023 2.30pm