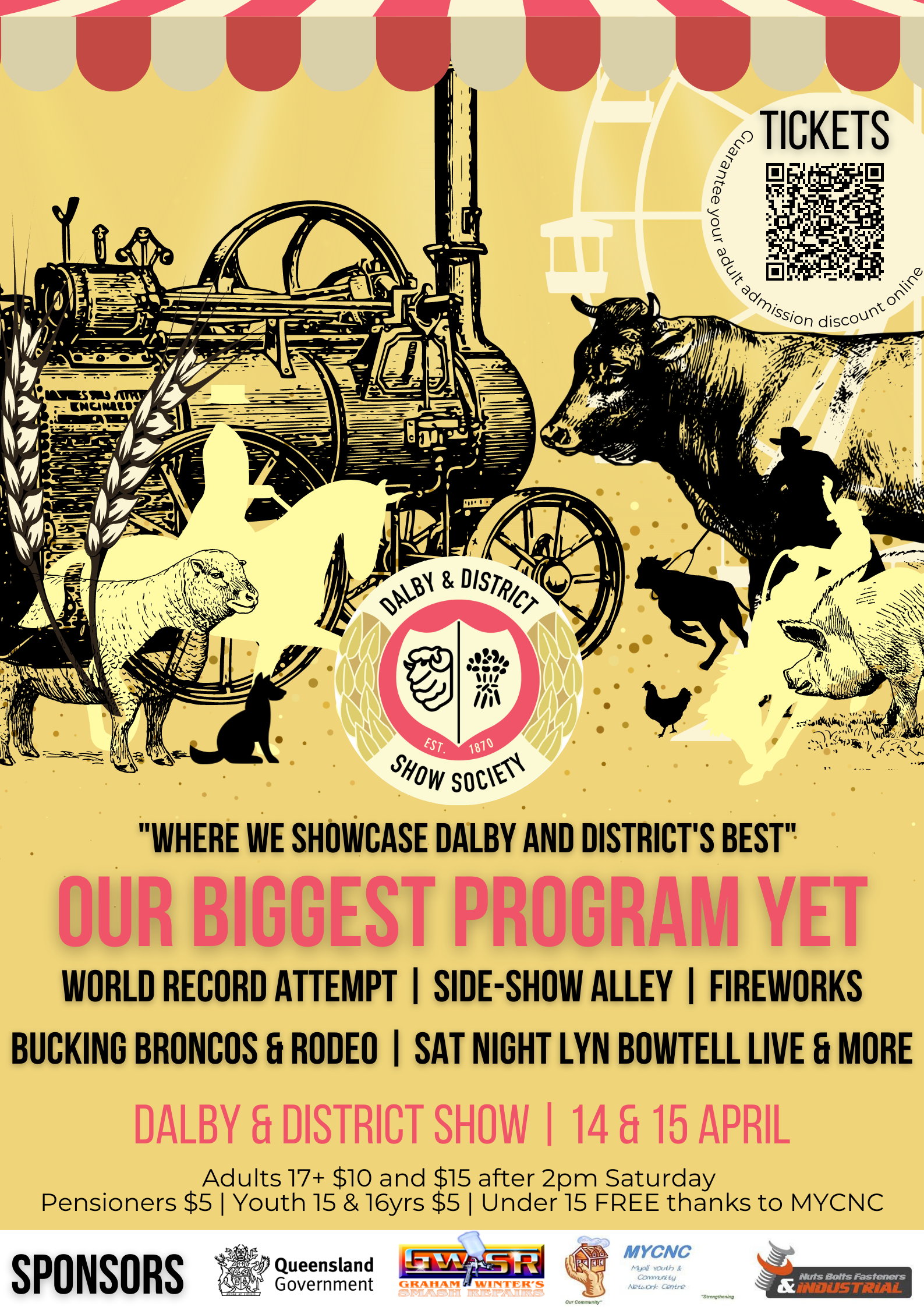 About
Get to the 2023 World Record Breaking Show at Dalby!

Dalby's annual agricultural show will present Dalby and District's best in our BIGGEST SHOW PROGRAM YET!

Come along and see an official world and Australian record attempt, the Bucking Broncos and Rodeo, Side-Show Alley, Fireworks, the infamous Ferris Wheel, ten-time Golden Guitar winner Lyn Bowtell and more!

You can even be PART of a WORLD RECORD for the most amount of people in overalls, in one place, at one time. Just turn up in your overalls for the special event.

We think it's the best, little show; the perfect size for families; and a great country experience for travellers. We put it on for our locals to participate in, showcase and enjoy - but we love to share every part of the Dalby story with our visitors too.

Get your tickets online to reduce your time in line at the gate (and to ensure you get the discounted adult price)!
Location
Dalby Show grounds
lot 233 Nicholsons Street, Dalby Qld 4405