Indigenous Voice to Parliament - Kooyong Info Night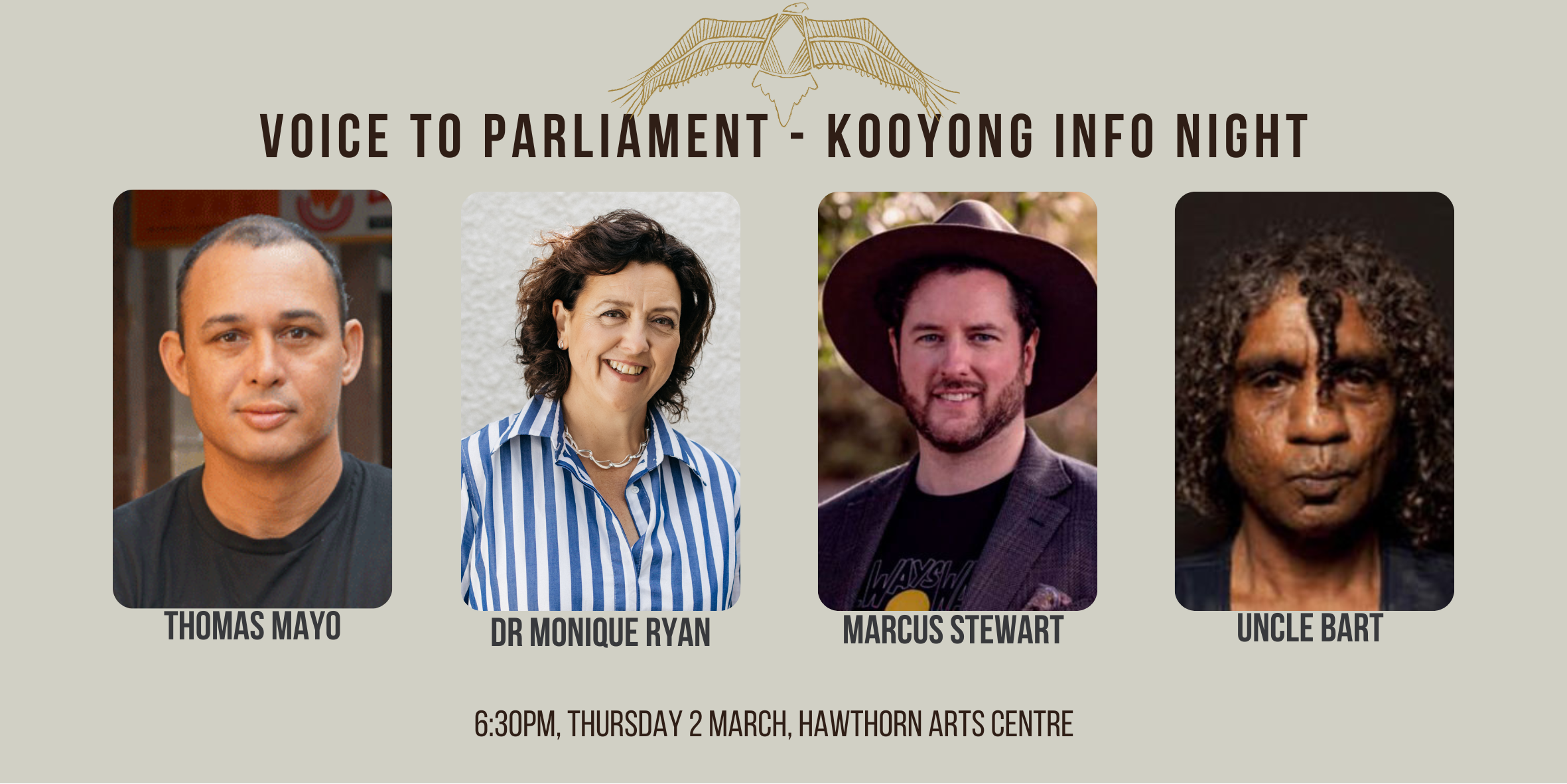 This year we will be voting in a referendum to alter the Constitution and establishes an Aboriginal and Torres Strait Islander Voice.
Join me for an information night in Kooyong and hear from Indigenous community members.
There will also be an opportunity to find out how you can get involved in campaigning.
Featuring Marcus Stewart, Yes Campaigner and Member of the Referendum Working Group & Thomas Mayo, National Indigenous Officer, Maritime Union of Australia. The evening will commence with a Yidaki performance by Uncle Bart
Location
Hawthorn Arts Centre
360 Burwood Rd, Hawthorn VIC3122