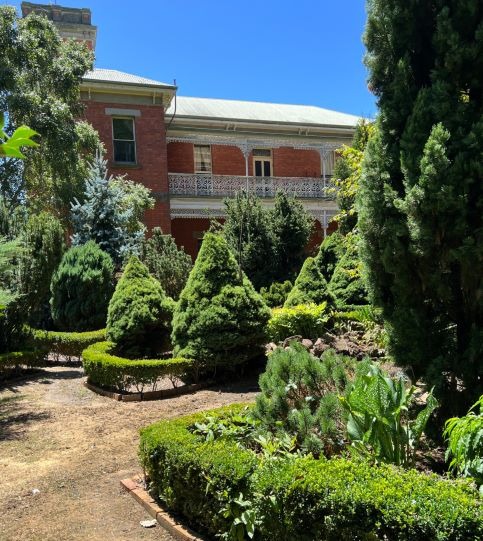 About
The Holey Plain is our first garden, purchased by Edward Crooke in 1845 and it continues with his descendants. Other gardens will be historic Boisdale Homestead, Bon Accord, Homelea, Kilmany.
Private charter boat Rubeena will take us from the Port of Sale to the La Trobe Swing Bridge for its 3pm opening.
Friends of the Sale Botanic Gardens guided tour will tell us of areas of significance and William Guilfoyle's influence. Lake Guthridge and Lake Guyatt can be strolled at your leisure.
Saturday overnight accommodation is included at the Matador Motel in central Sale, close to the Botanic Gardens and the Port. Dinner at the Criterion Hotel will be at your own expense.
Cost: AGHS members: $425 Non-members: $475 Single Supplement: $65
Includes: Entry fees, lunches, all teas, garden and history notes, coach and accommodation
Accomodation: When booking the tickets you have a choice of shared room or a single room supplement
Bring: Overnight luggage, water, mask, hand sanitiser, insect repellent, sturdy walking shoes, sunscreen and hat
Departure: 8.15am arrival to Russell St. Extension, Coach Pickup (behind Federation Square) Saturday 1 April. Coach departure 8.30am. Return Sunday 2 April at 5.30pm
Bookings: Close 5.00pm Thursday 16 March. No cancellations after this date.
Please book early as limited to 40 travellers
Note: Lots of uneven ground so travellers will need to be capable and prepared.
Enquiries: 0414 529 711
DATE
Saturday 1-Sunday 2 April 2023
Location