East Gippsland LIVE 'N' LOCAL
Music Industry Workshop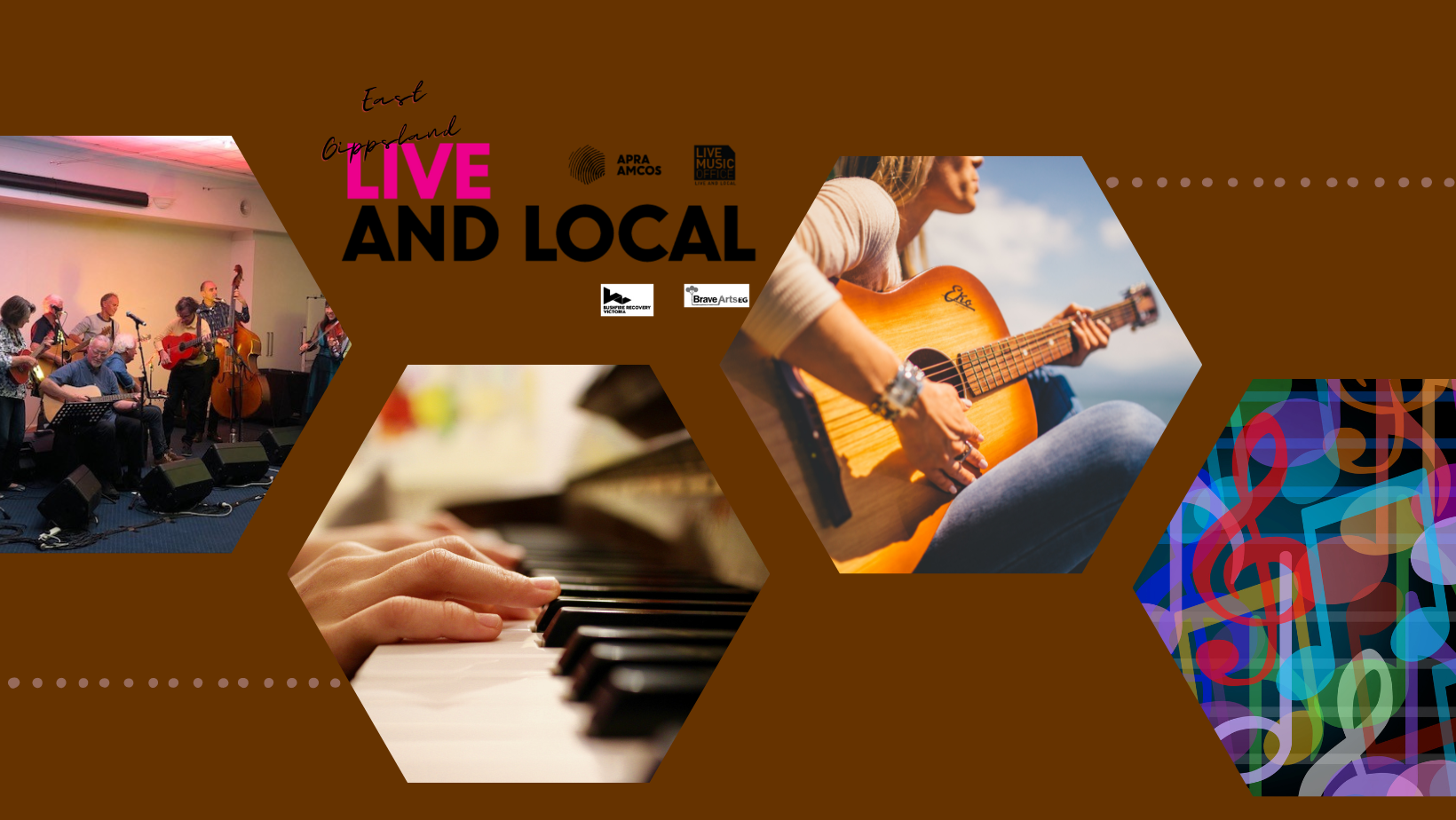 Music Victoria is proud to present the East Gippsland Live 'n' Local Music Industry Workshop.

This live music workshop will give local musicians, bands, venues and live music businesses the opportunity to
participate in discussions about what a thriving live music scene looks like for the local area.
Attendees will have the opportunity to network with industry leaders and Council representatives.

Topics include:
Booking Shows
Negotiating Fees
Professionalising your practice
Marketing tips
This event will feature an array of panelists who understand the different challenges that the regional music industry faces in comparison to their metropolitan counterparts.
The event aims to create connections and foster relationships to help further the industry in the local East Gippsland area.

Panelists include: Craig Johnson, Dale Packard, Melinda Wadsworth and Mike Elrington
Saturday 25 February, 11:00 am - 1:00 pm
Gippsland Lakes Yacht Club
60 Esplanade, Paynesville

A light lunch will be provided for your enjoyment.

This is a free event, registrations are required.
Click on 'Book Now' to register.