SADGA Events for Non Members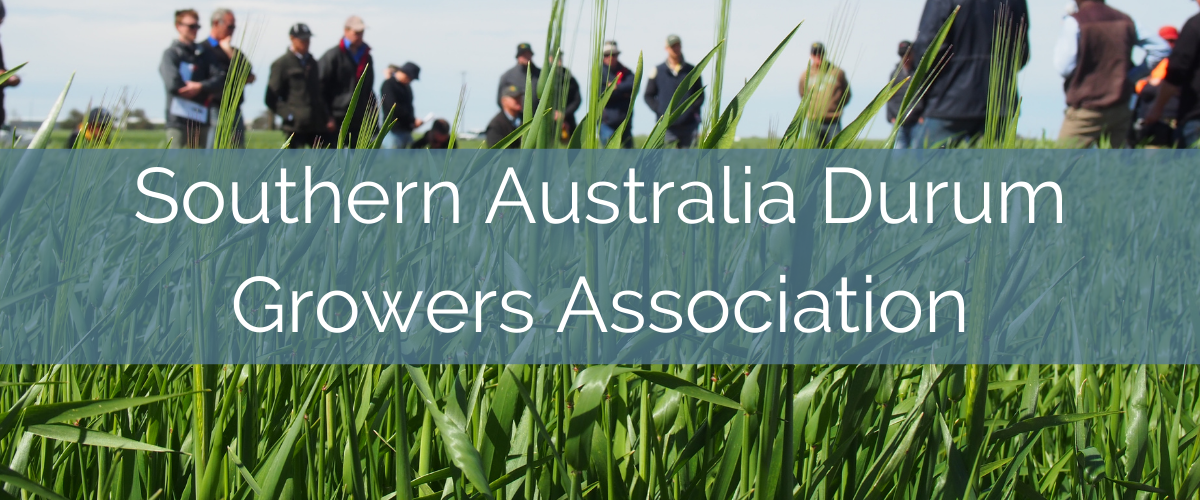 About
SADGA understands that you may not want to sign up as a full member and we respect your choice and welcome you to attend our Forum as a non-member. Your event payment of $55 (inc gst and ticketing fee) will cover the costs of your meal, your seat and the immense time and effort required by our committee and speakers to bring this event to fruition. Your payment will issue a ticket and log your details for inclusion to our data base.

SADGA Membership is per person or Business up to 3 people for a cost of $110 inc GST.
SADGA is a not for profit single commodity grower group that provides information, trials and support to growers looking to include Durum in their rotation together with information and research of other compatible crops, chemical applications and business opportunity within the industry. From a team of volunteers, two staff, a strong network of members and generous sponsorship SADGA have been providing support and mentorship for over 30 years.
Location
Online event access details will be provided by the event organiser