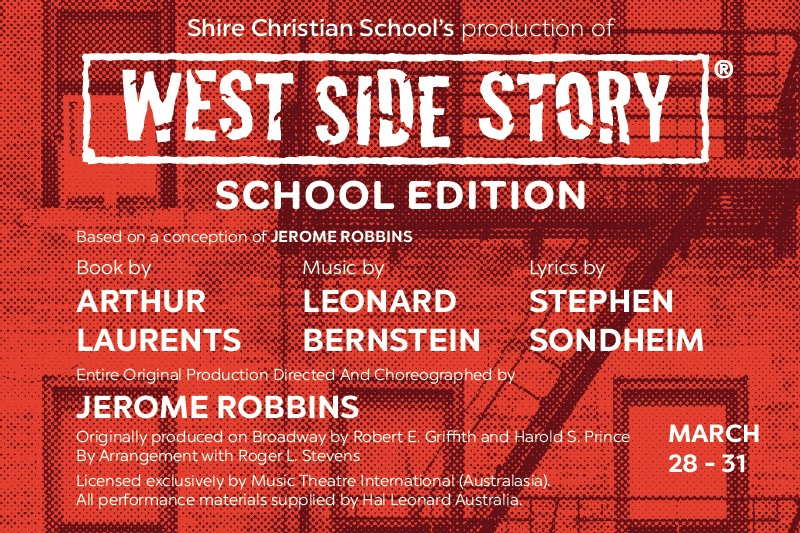 Young lovers are caught between prejudice and warring street gangs in a high school adaptation of one of the most important and powerful musicals of all time. From the first notes to the final breath, West Side Story is one of the most memorable musicals and greatest love stories performed on the Shire Christian School stage.

Shakespeare's Romeo and Juliet is transported to 1950s New York City as two young, idealistic lovers, Tony and Maria, find themselves caught between warring street gangs, the "American" Jets and the Puerto Rican Sharks. Their struggle to survive in a world of hate, violence and prejudice makes Shire Christian School's production a heart-wrenching and relevant musical not to be missed.

Book your tickets today so you don't miss out!

*Parents should be aware that romance, death, racism and gang rivalry are themes that the production explores.*
Wednesday 29 March - Alumni Evening
We are pleased to offer a complimentary ticket and dinner to Shire Christian School Alumni at the Wednesday 29 March performance. Dinner will also be available for purchase by other ticket holders on this evening from 6pm. Burgers and fries available from $18.

Venue
Shire Christian School Hall
16a Allies Road

Barden Ridge NSW 2234