THE ROYAL MELBOURNE PHILHARMONIC
PRESENTS
MOZART REQUIEM BY CANDLELIGHT (SOLD OUT)
Hear three of the great Wolfgang Amadeus Mozart's most iconic works performed by candlelight in the spectacular setting of St Paul's Cathedral.
The acclaimed Royal Melbourne Philharmonic Choir and Orchestra present Mozart's dramatic and enigmatic Requiem in D minor. Unfinished at the time of the composer's death, and shrouded in mystery since it was first commissioned by an anonymous messenger dressed in grey, the Requiem is one of the world's most famous compositions. From the Requiem's dark and ponderous opening bars, to the scintilating Dies Irae, the dramatic choral fugues, the famous Tuba Mirum and the emotionally gripping Confutatis and Lacrymosa movements, the work takes the listener on an emotional journey like few others in Western music.
Also being performed is the famous Symphony No. 25 in G minor, its first movement made famous since being used as the opening music in Miloš Forman's award-winning biographical film Amadeus. Composed when Mozart was just 17 years old, it is regarded by many as one of his finest early works. The symphony is written in a "Sturm und Drang" style (German for "Storm and Stress") – a style characterized by emotional extremes and sudden changes in tempo and dynamics. The opening movement begins with a particularly dramatic repeated syncopated pattern in the violins and violas. This rhythm returns again in the final movement.
RMP Artistic Director Andrew Wailes leads the RMP Choir and Orchestra, joined by four outstanding soloists in a spectacular performance in the stunning setting of St Paul's Cathedral.
MOZART: Symphony No. 25 in G minor, K. 183/173dB
MOZART: Requiem in D minor, K. 626
MOZART: Ave Verum Corpus
Concert duration: 90 minutes without interval
Featuring:
Andrew Wailes, conductor
Royal Melbourne Philharmonic Choir
Royal Melbourne Philharmonic Orchestra
Soloists:
Jacqueline Porter (sop), Syrah Torii (mezzo sop),
Benjamin Glover (ten), Christopher Richardson (bass bar)
SATURDAY 15 APRIL 2023, 5.00PM
Doors open 4.30pm
ST PAUL'S CATHEDRAL
BOOK EARLY TO AVOID DISAPPOINTMENT!
VENUE:
St Paul's Cathedral
Cnr Flinders & Swanston Streets
Melbourne, Vic 3000
Please note Trybooking tickets for this event are GENERAL ADMISSION, there is no allocated seating. Premium Reserve tickets can however be reserved via Trybooking in the best viewing areas of the Cathedral.
WHEELCHAIR ACCESS: There is ramp access to St Paul's Cathedral and there are specially reserved areas for wheelchairs.
COMPANION / CARER CARD HOLDERS: Please arrive a bit early with the person you are acompanying, present yourself to an usher and upon showing your companion / carer's card you will be provided a seat for no charge.
SENIORS CARDS QUALIFY FOR CONCESSION: Please ensure you have your card upon entry.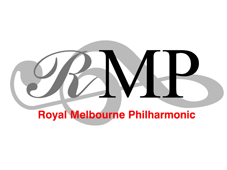 Contact Details:
For general enquiries please email secretary@rmp.org.au
For media enquiries please email musicdirector@rmp.org.au or contact 0433661971