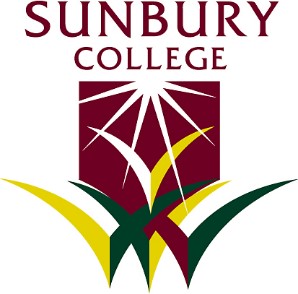 Prospective students and their parents/guardians for the 2024 student intake are invited to join us for a Tour and experience Sunbury College in action! Immerse yourself in our thriving learning environment, observe our dynamic classes, and get a taste of what makes SC a school of choice.
Numbers on tours are limited to 20 and places are in high demand so bookings are essential. We are excited to be able to once again conduct tours in person and look forward to seeing you on a tour soon.
Participants are asked to pre-book their tour, and unfortunately, those who have not pre-booked will not be accommodated.
Tours commence at a variety of times to accommodate the flexibility of families, and generally take an hour. Families are asked to enter the College through the main entrance.
Due to the limited number of places available per tour, bookings will be in high demand. If you need to cancel or change the number of tickets you have booked, please contact Jo Little (by phone on 9744 1066, or email at jo.little@education.vic.gov.au
Sunbury College, 30 Racecourse Road, Sunbury, 3429
For the most convenient access to the College, we recommend parking on Racecourse Road opposite the school. If this carpark is full, you may find parking at Clarke oval just off Riddell Road.
If you book a tour and find you can no longer attend, please contact our Executive Assistant on 9744 1066 to cancel.