Just a Song at Twilight by Phil Sanders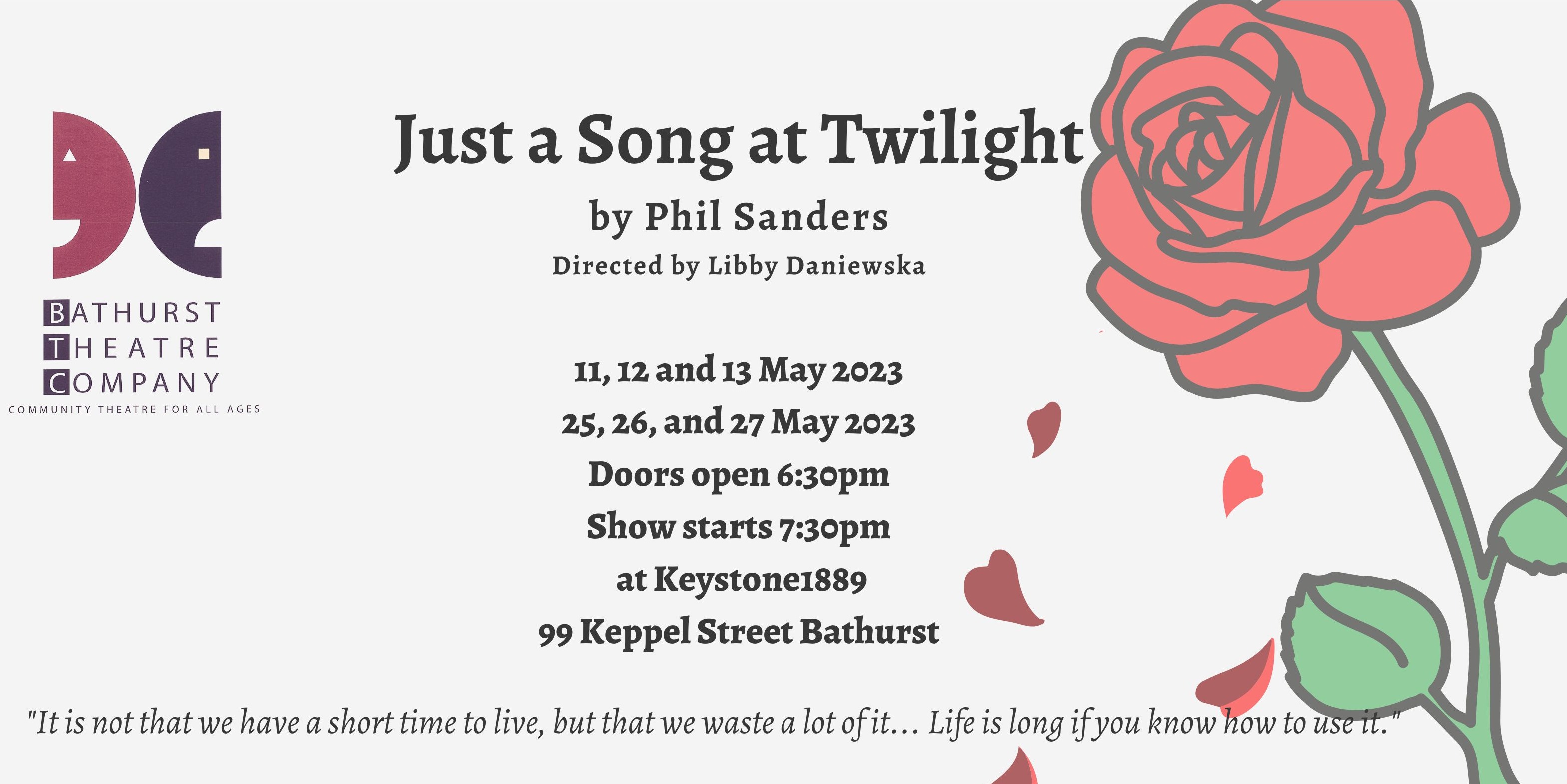 About
Life is short: get your tickets before it's too late

Gerry Sorley, an Australian studying at Cambridge University, reads Seneca's "The Shortness of Life" as part of his philosophy degree. He knows he's being indulged by his father who will insist on him joining the family firm soon, and he's determined that, when he does, he will do things 'ethically.' It is the summer of 1976 and Gerry joins fellow students and best friends, Tim and Judith, to sing old music hall songs for fun in the back rooms of pub. This leads to their finding a spot in the Edinburgh Fringe by which time Gerry and Judith are falling in love.
40 years on and Gerry (Gerald), now the Chairman of Stratagem Mining, feels the need to find a copy of Seneca's book and, this time, finish it before it's too late. Gerald has followed the line of least resistance, playing off his ethical principles against the demands of business. What price is ethics when the share price hits the floor?
Dates
Thursday 25 May 2023 - Saturday 27 May 2023 (UTC+10)
Location
Get directions
Keystone1889
99 Keppel Street, Bathurst NSW 2795