FAME The Musical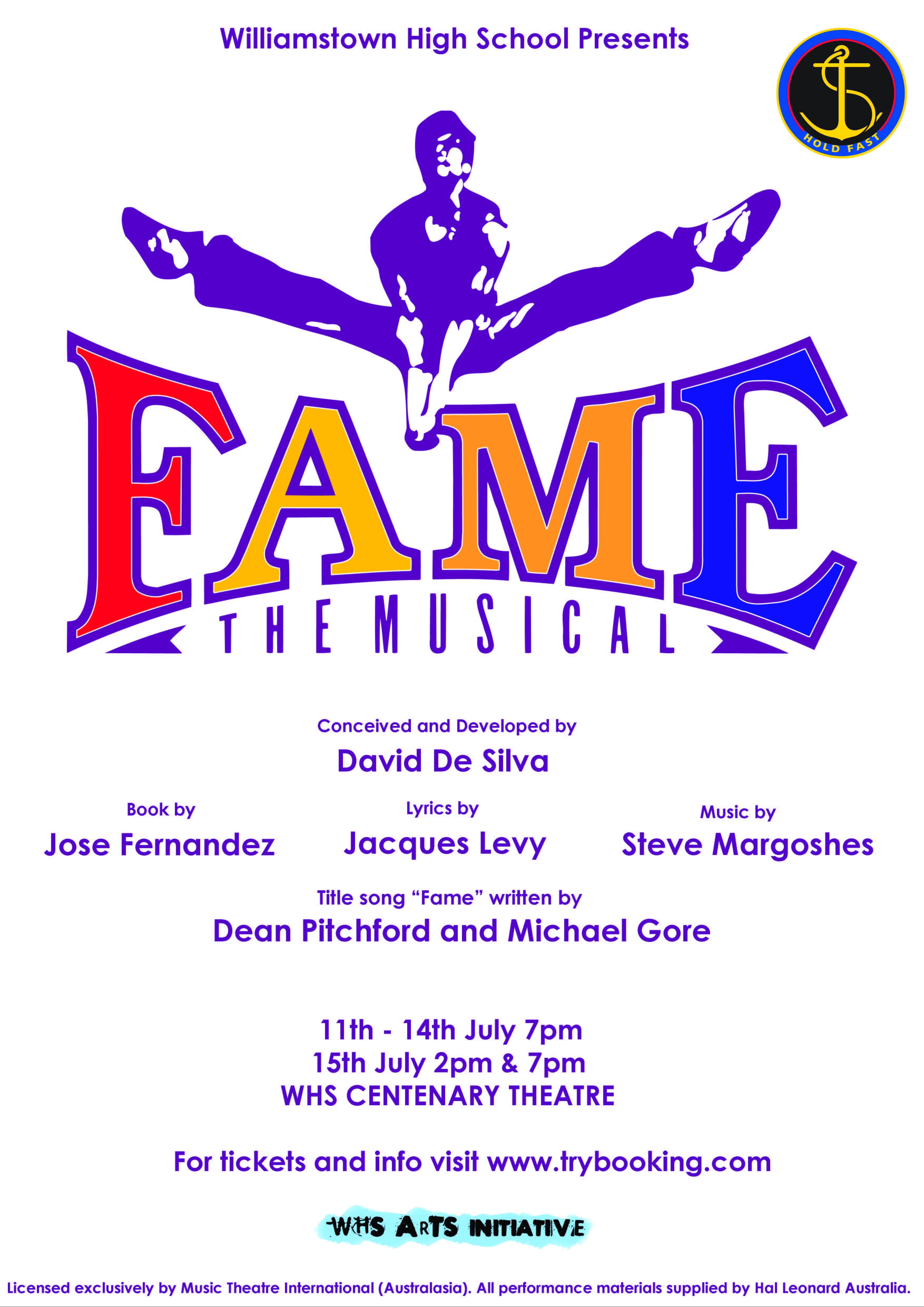 Williamstown High School brings to the stage Fame - The Musical. You are invited to come and enjoy this high-octane musical featuring the Academy Award-winning title song and a host of other catchy pop numbers.
With a backdrop of the eighties, the show follows the final class of New York City's celebrated High School for the Performing Arts - from their admission to their graduation. All of the struggles, fears and triumphs are depicted with razor-sharp focus as the young artists navigate the world full of music, drama and dance.
Fame - The Musical is an international sensation that continues to reach new generations of performers and audience members. The show provides great opportunities to feature a diverse talent across Williamstown High School and showcase the amazing performing arts of dancing, singing, acting, musicianship and production crew.
Please be aware that this production contains adult themes that may offend
some viewers.
Tuesday 11 July 2023 - Saturday 15 July 2023 (UTC+10)
Location
Centenary Theatre
71 Railway Pl, Williamstown VIC 3016