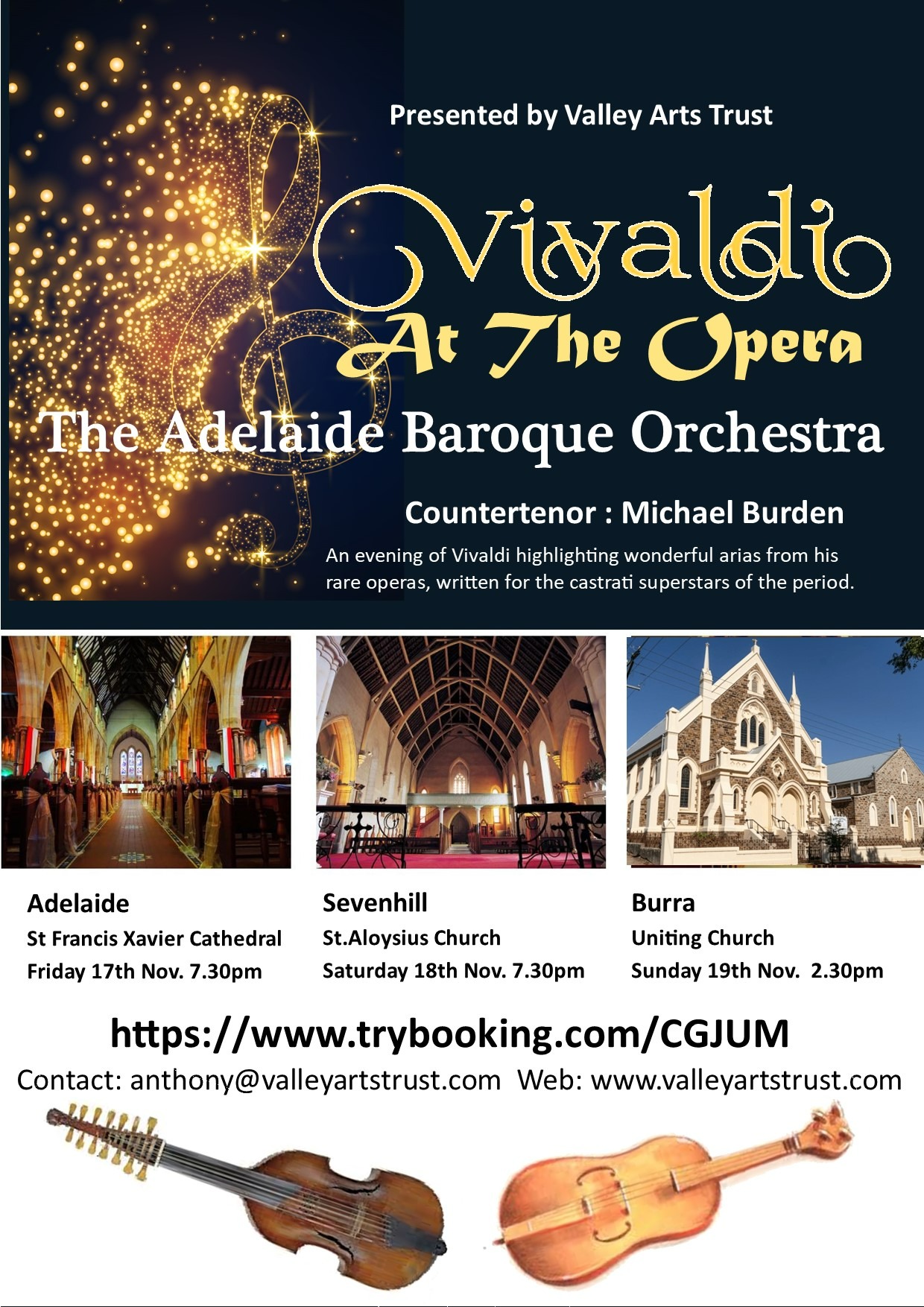 About
Until relatively recently Vivaldi was only known for his orchestral works and really only "The Four Seasons". However in his time he was a successful composer of sacred choral music and chamber music. By his own calculation he composed 94 operas. Scholars have over 50 and of these less than half survive.
As the most renowned composer of his age he naturally wrote for the greatest voices . amongst these voices were the superstars of the time, the great male Castrati. Some of Vivaldi's greatest arias in his operas were written for this voice type.
With the banning of the practice of mutilating young boys with superb voices, this voice disappeared in the 1800s. Thus for over a century these roles were sung by women until the discovery of the countertenor in the first part of the 20th century.
For these concerts we have the welcome return of the exciting young countertenor . Michael Burden, to sing these long forgotten brilliant arias from some of Vivaldi's greatest operas.
St Francis Xavier Cathedral Adelaide - Friday November 17 7.30pm
St Aloysius Church Sevenhill - Saturday November 18 7.30pm
Burra Uniting Church - Sunday November 19 2.30pm