2023 OIL PAINTING EN PLEIN AIR
WITH LEON HOLMES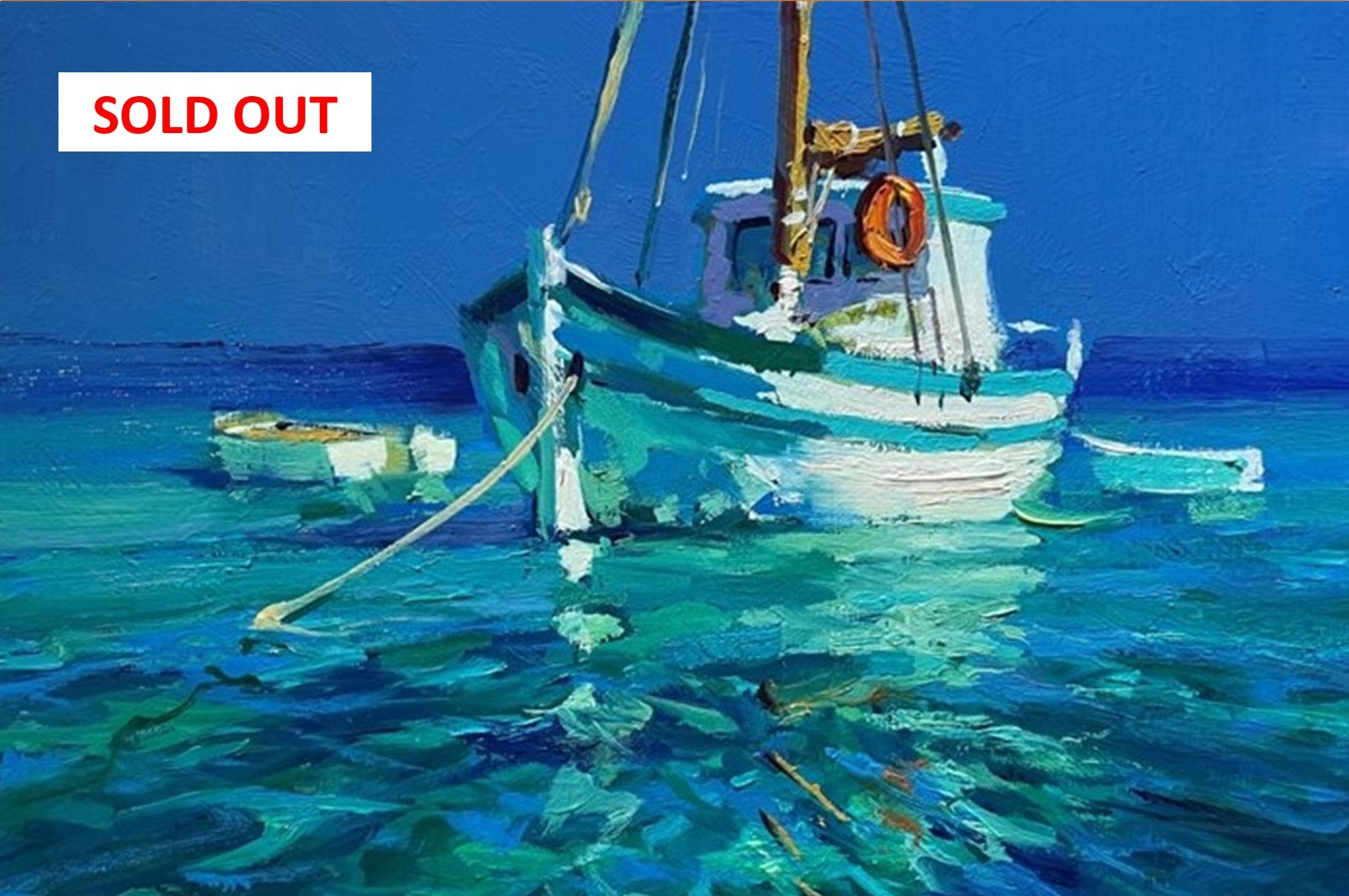 "Exploring the planet, a small box of paints, a few brushes and a rag, making marks with colour, seeing the beauty on offer…simply gratitude for life." Leon Holmes
In this two day Masterclass, Leon will be teaching in oils, focusing on perspective and scale, lights and darks, tonal values, colour mixing and a myriad of oil painting tips and tricks. After demonstrating these elements, students will be hands on, painting their own scene as Leon walks around, giving one on one advice and assistance.
Students with some experience in oil painting will get the most out of this workshop, but if you have been painting for years and feel your work needs a new direction, you will also love it!
About Leon Holmes
Leon is an international award-winning plein air artist, lecturer and ambassador. He paints on location, without the aid of photography, and uses these small studies as reference for larger studio works.
Working in oil in the old masters' style of impressionistic realism, he quickly captures natural light and colour to create paintings loaded with drama and beauty.
Leon is regularly invited to exhibit and teach at events around the world, working alongside the elite of professional Plein Air Artists.
Date: Wednesday 20 and Thursday 21 September 2023
Time: 9am to 4pm
Location: Mandurah, exact location to be confirmed.
Masterclass Registration $330
BYO lunch, water, insect repellent, hat and sunscreen
Please note: This Masterclass is for artists registered to paint at Plein Air Down Under - if you haven't registered to paint, please register here: Plein Air Down Under
Cancellation Policy
1. Participants who cancel a Masterclass registration more than 30 days before the workshop will incur a 20% retention fee.
2. Participants who cancel a Masterclass registration less than 30 days before the workshop will not receive a refund, however may transfer their place to another participant/person.
3. If the Masterclass is cancelled for any reason, participants will receive a full refund.