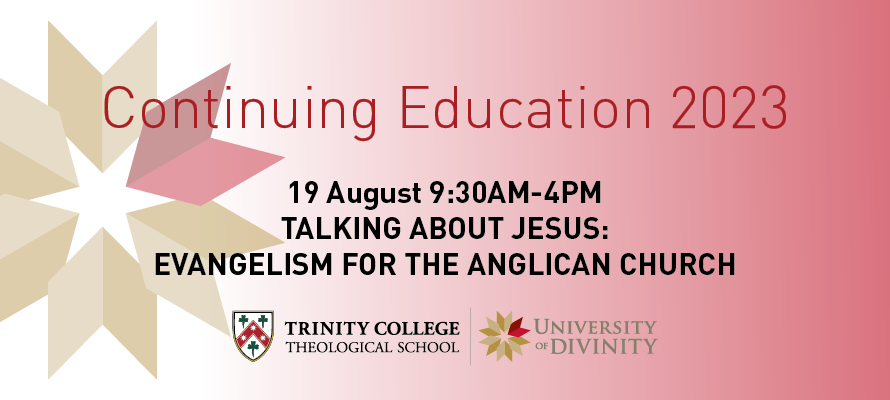 For all our advocacy of mission action plans and outreach, we in the Church still seem to struggle to actually talk about Jesus. We can talk for hours about the Church, its structures, its liturgy, and even its buildings – but seem far less inclined, sometimes to the point of embarrassment, to talk about the one on whom the Church is founded, or invite others into his community. In this day-long colloquium we will explore what it means and what it can look like for Anglicans – in all their difference and commonality – to proclaim Jesus in ways that are authentic both to our various forms of Anglicanism, and to the diverse communities in which we live, work, and worship.
The day's leaders:
The Reverend Professor Mark Lindsay, the Reverend Canon Professor Dorothy Lee FAHA, and the Reverend Dr Fergus King, all teaching faculty at Trinity College Theological School;
The Right Reverend Lindsay Urwin (Vicar at Christ Church Brunswick);
As well a multi-cultural panel sharing their own thoughts and experience of evangelism.
_________________________________________________________________________________________________________________________________________
Date: Saturday 19 August 2023
Time: 9.30am – 4pm
Venue: Trinity College Theological School, 100 Royal Parade, Parkville VIC 3052 | Enter through Gate C
Cost: $50 | $35 concession (pensioners and theological students)
RSVP: By COB Wednesday 16 August 2023
Enquiries: Trinity College Theological School | theologyevents@trinity.edu.au | 03 9348 7127