Winter Solstice for Suicide Survivors and Mental Wellbeing
About
This is a Rotary Club of Blacktown City initiative.
The inaugural Rotary Club of Blacktown City's Winter Solstice Event for Suicide Survivors and Mental Wellbeing will be held on Wednesday evening 21 June 2023. "Shine the light on the Darkness"

The Event: Join us on the longest night of the year to 'shine a light on the darkness' of Mental Health. The event will be set up with contained camp fires and candles on the showground around which people will be able to sit or stand and share their experiences with mental health issues, suicide prevention and bereavement.

Guest Speakers and Entertainment: Several high-profile spakers will address the community on mental health education. There will be a number of singers and reflective songs to 'set the mood: during the night.
Parking: Public enter via Richmond Road Backtown and Booth Holders via Kent Street Blacktown
No Cost: To the Community or Booth Holders
Food: Hot food and drinks will be available for sale out of the Showground Rotary Club of Blacktown City's Canteen
Promote your Emergency Service, Organisation, Club or Business: This is a great opportunity not to be missed for you to promote your organisation, club or business by setting up a booth, tent, protable shelter or emergency service vehicle with your banners, pamphlets, books, give-aways or any information to engage with the public. Your mental health and wellbeing services can also be promoted if you have them in your organisation or business, otherwise just promote your service or products.
Booths - No cost: Bring along your own booth, seating and battery LED lighting as 240 power is not available for the booths on the showground area although the showground itself will be well lit. Selling servies or products on the night is prohibited by Blacktown City Council, however, arrangements can be made with customers for later meetings.
The Rotary Club of Blacktown City's inaugural annual event will bring together our community to:
Support family and friends of those we have lost by suicide
Support some of the 65,000 Australians who have survived suicide in the past year
Increase awareness of resources available in our community for survivors and those touched by suicide
Bring together our community for support and reflection
For more information on the Rotary Club of Blacktown City: https://rotaryclubblacktowncity.org/
Location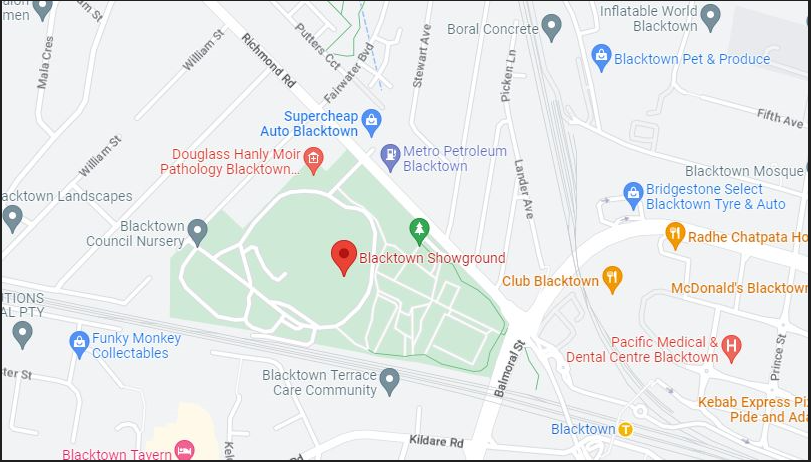 Blacktown City Showground
Richmond Road, Blacktown NSW 2148