3MBS Classically Kids April 2023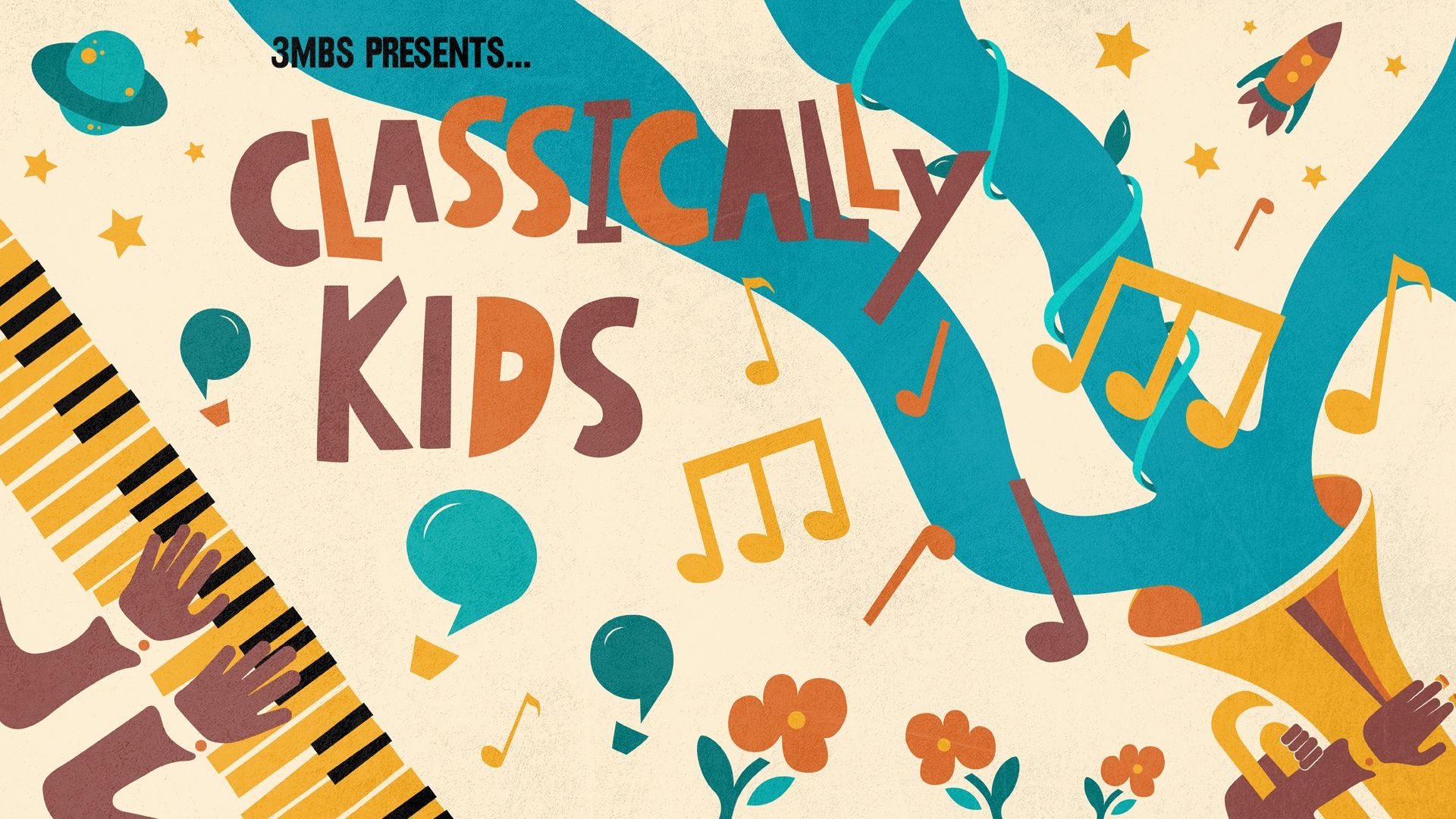 Join Melbourne's most celebrated ensembles as they bring to life the extraordinary musical masterpieces of the great classical composers for children aged 5-11 and their grown-ups.
MOTHER GOOSE
Wednesday 12 April, 11am
Linen Room, Abbotsford Convent
Discover the magical melodies of Maurice Ravel's Mother Goose suite performed by Arcadia Winds. Be captivated by Sleeping Beauty in the wood; follow Little Tom Thumb on his adventures in the forest; and thrill with Laideronnette as she explores a new, magical world, all while learning about the weird and wonderful instruments of the wind quintet.
PETER AND THE WOLF
Wednesday 19 April, 11am
Linen Room, Abbotsford Convent
Invenit Ensemble presents Sergei Prokofiev's classic music with new narration all ages can enjoy. Follow the story of young Peter, his grandfather and their friends - the bird duck and cat - on their adventures in the forest. See instruments up close and learn about making music, creating musical instruments and even play along with the musicians as part of the performance!
3MBS Melbourne 103.5FM is an inclusive and innovative community broadcaster that strives for the highest quality in programming and presenting of classical music, and in supporting and promoting local artists and performances. The station delivers a diverse range of classical, jazz and genre-related programs to over 170,000 weekly listeners, 24 hours a day. 3MBS is a not-for-profit community broadcaster. The team consists of a small number of paid staff and approximately 200 dedicated volunteers who work to ensure the station's operations for the benefit of the community.
Find out more at https://3mbs.org.au/ or call (03) 9416 1035