FOI in WA Conference 2023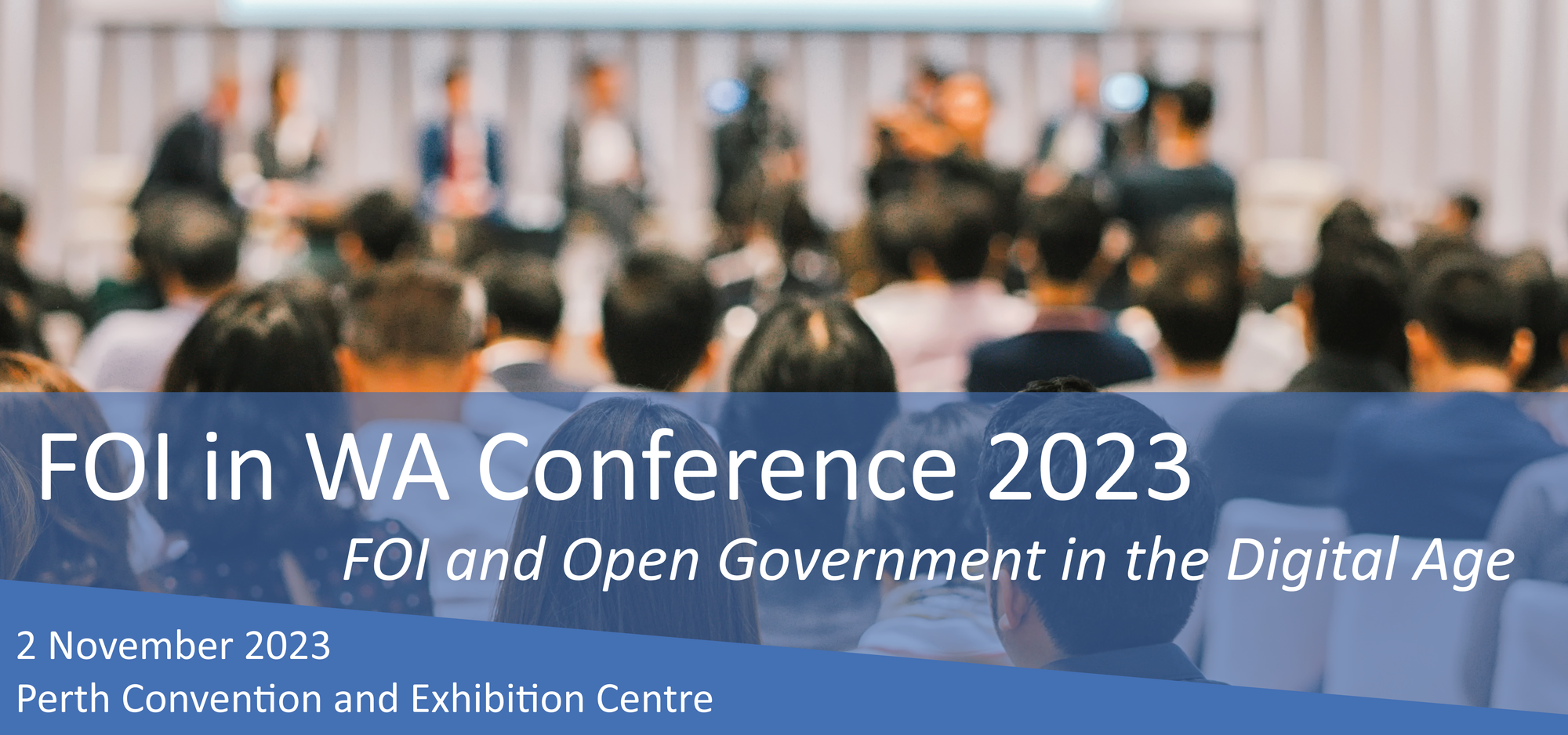 About
Following successful events in 2017 and 2019, the OIC will once again be running its FOI in WA Conference in 2023.

The theme for this year's conference is FOI and Open Government in the Digital Age. This conference will explore the role of FOI in Open Government and how it is impacted by the digital age. It will consider practical issues for FOI practitioners as well as big issues related to how agencies can be open and accountable in the digital information environment and how to improve information access in WA through FOI and Open Government approaches.

Please note that parking is not included in the ticket price, and the OIC is not organising parking for this event. For more information about transport to and from the conference, see the OIC website (www.oic.wa.gov.au).
Date
Thursday 2 November 2023 9:00 AM - 4:00 PM (UTC+08)
Location
Perth Convention and Exhibition Centre
21 Mounts Bay Rd, Perth WA 6000