BURNS BITE: Catriona McKay & Chris Stout @ Wurrong (SOLD OUT)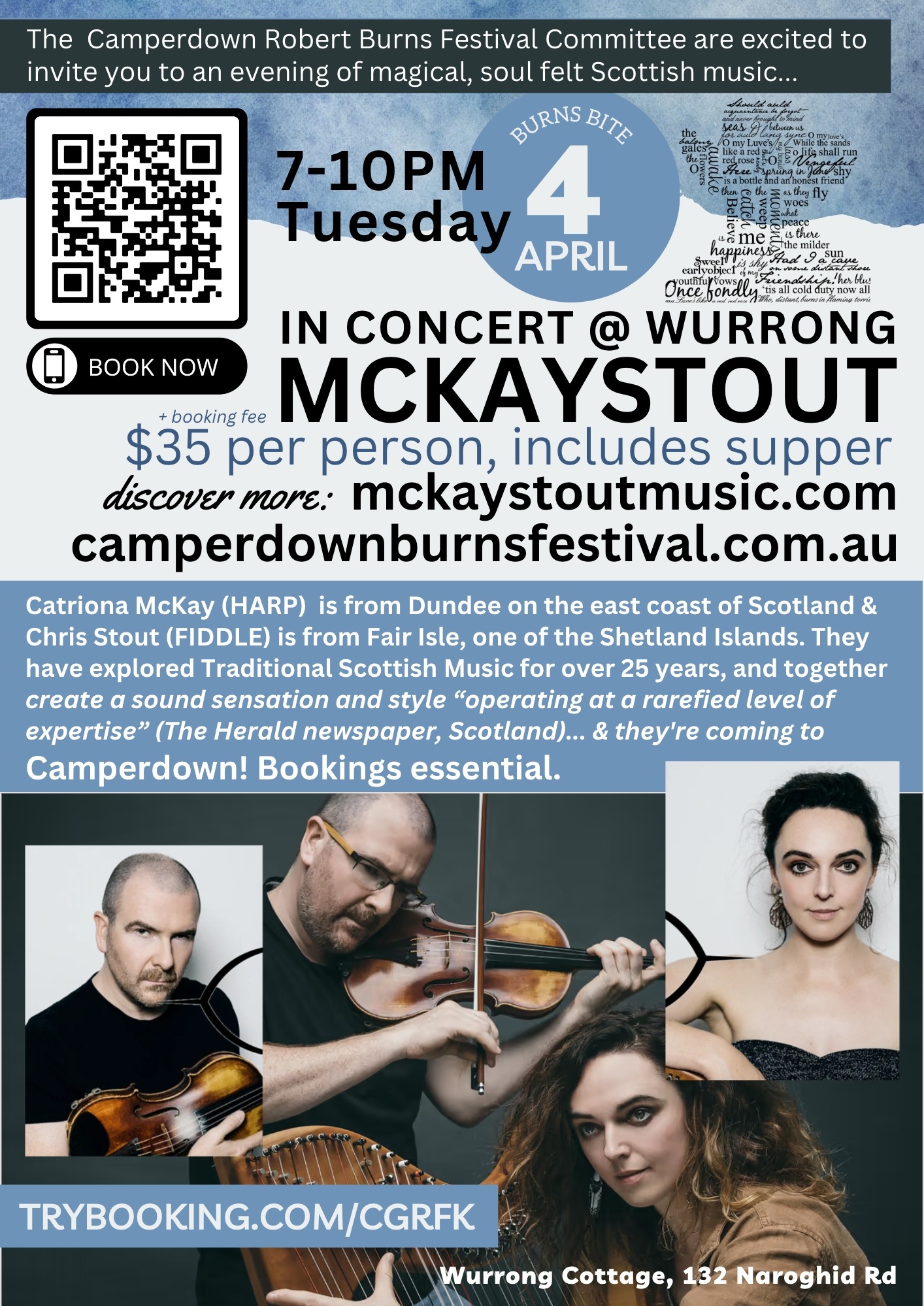 About
LIMITED TICKETS AVAILABLE
Join us at Wurrong Cottage for a beautiful night of Scottish music and included supper.

Catriona McKay (harp) is from Dundee on the east coast of Scotland and Chris Stout (fiddle) is from Fair Isle, one of the Shetland Islands. They have explored Traditional Scottish music for over 25 years, and together create a sound sensation and style "operating at a rarefied level of expertise" (The Herald, Scotland).
Location
Wurrong Cottage
132 Naroghid Road, Camperdown VIC 3260