Burrawang School of Arts Film Night - March 2023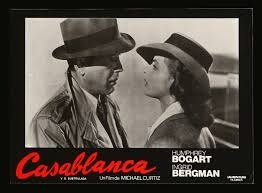 Casablanca (1942)
Starring Humphrey Bogart and Ingrid Bergman. The story of Rick Blaine, a cynical expatriate American café owner who struggles to decide whether or not to help his former lover and her fugitive husband escape the Nazis in French Morocco during WW2.
Perhaps you may like to wear a suitable hat ??
Location
Burrawang School of Arts
35 Hoddle Street, Burrawang NSW 2577