Johann Vexo performs live at Sacred Heart Cathedral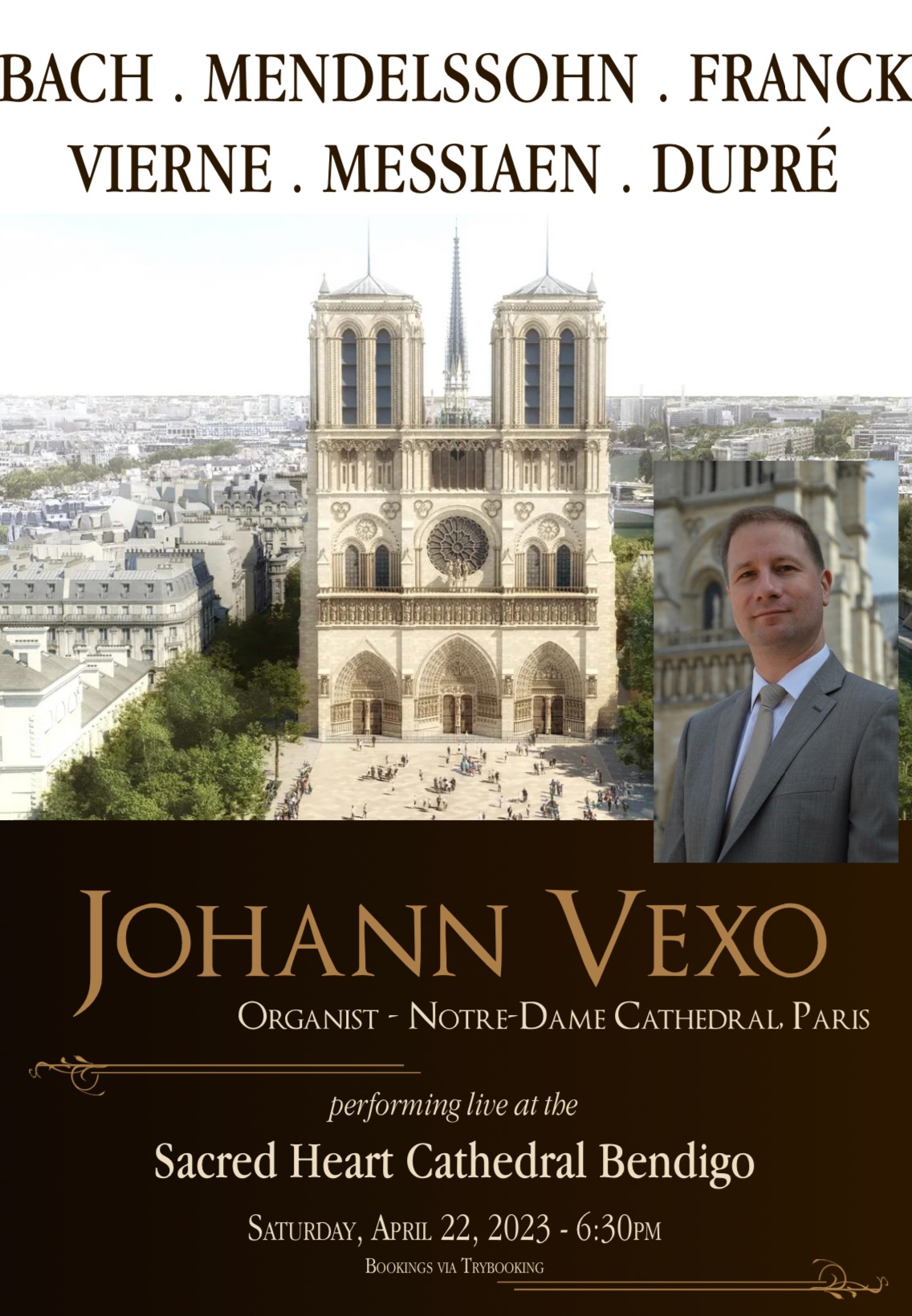 Last-minute tickets available at door.

Johann Vexo, Choir Organist at Notre-Dame Cathedral in Paris, Organist Titulaire at Nancy Cathedral in France – and the Organist who witnessed the catastrophic fire at Notre-Dame in April 2019 – is visiting Australia and will be giving performances in Perth, Melbourne and Brisbane. Johann has made time in his busy schedule to visit Bendigo and will perform some of the masterworks on the Sacred Heart Cathedral organ, including Bach's Prelude and Fugue in G (BWV 541) and the Carillon de Westminster by former Notre-Dame Cathedral Organist, Louis Vierne. A wonderful player, this recital by Johann Vexo is not to be missed!
Location
Sacred Heart Cathedral Bendigo
66 Short Street, Bendigo Victoria 3550