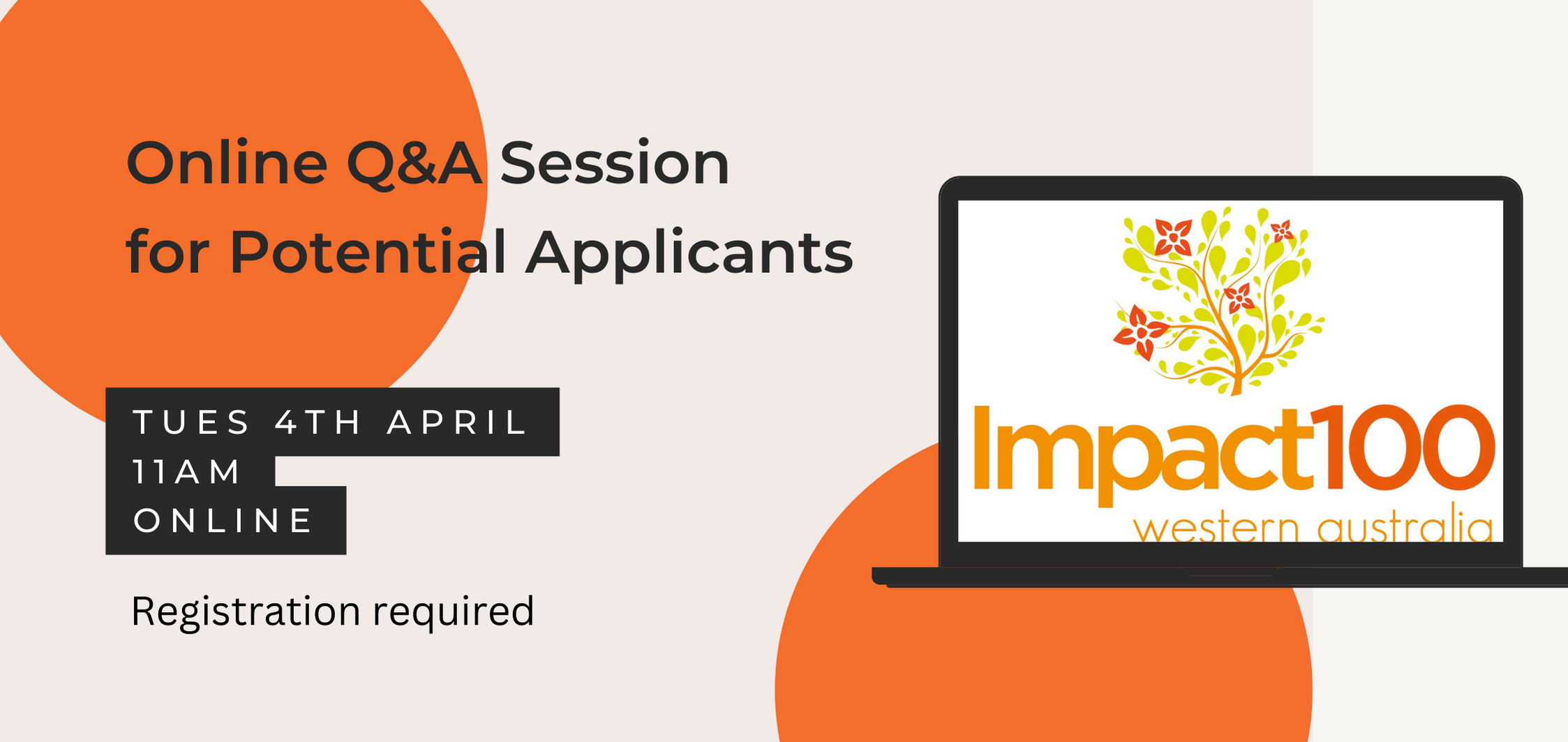 Impact100 WA Q&A Session for Potential Applicants 2023
This will be an online session where potential applicants can seek further clarification around making an application to Impact100 WA in 2023.
We request that you read through our guidelines document and watch the video that is linked on the Grants page of our website before attending this session.
Topics could include:
Your eligibility and our guidelines
Completing the application form
The process for the year
Details for accessing the online session will be forwarded once your registration is complete.
DATE & TIME:
CONTACT US: grants@impact100wa.org.au
For more info about Impact100 WA please check out our website: www.impact100wa.org.au