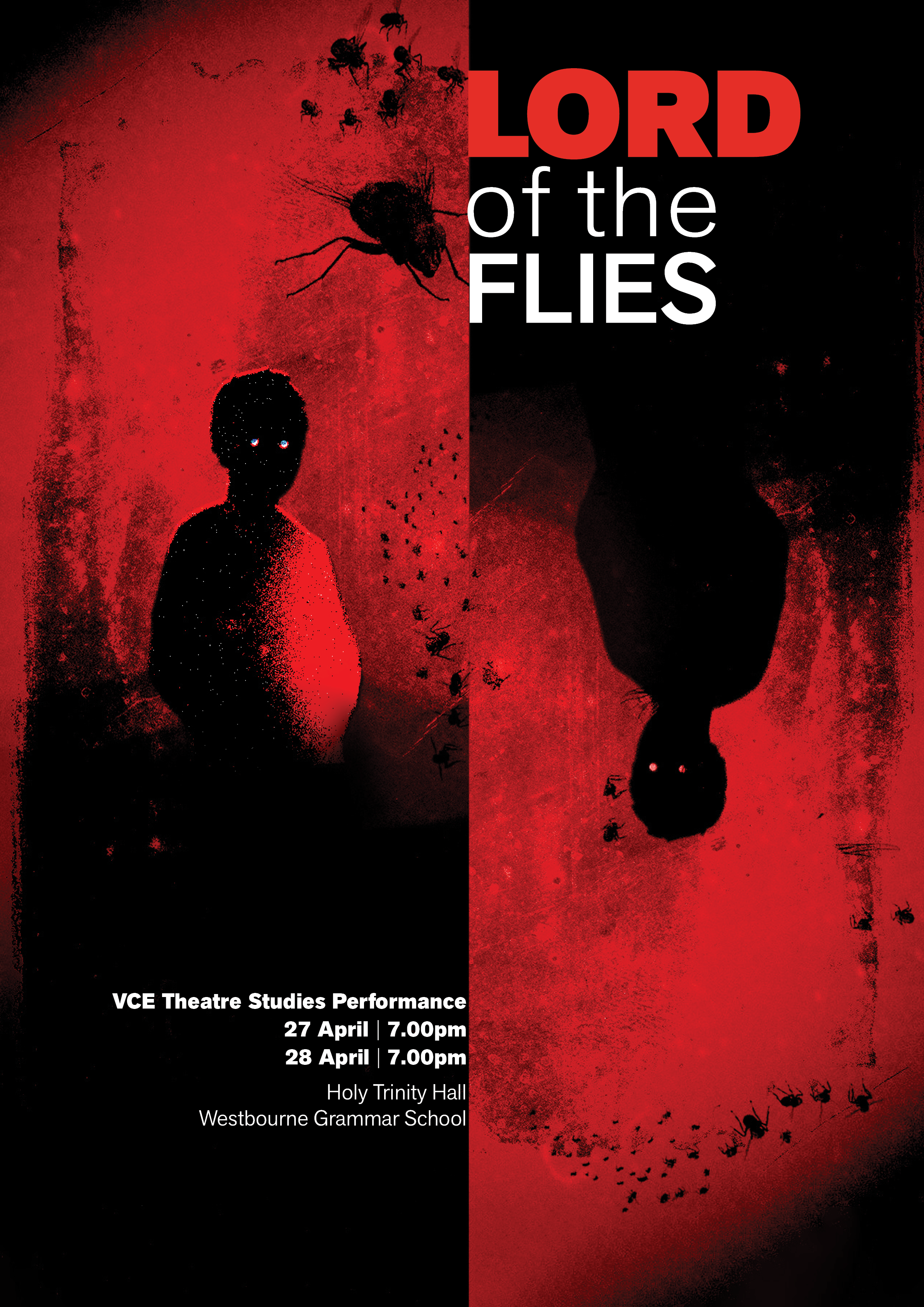 The VCE Theatre Studies class (Year 11 and Year 12) present this play as part of their 2023 Coursework. Based on the novel of the same title by William Golding, the play focuses on a group of school boys whose plane crashes on a deserted island. Without the typical societal authority figures that are normally present within their lives and an impending realisation that no one is coming to rescue them, the boys grapple with what they need to do to survive.
The class' interpretation transports the setting to a man-made island that is part of a science experiment. The boys have been signed up to take part in the experiment but are unaware that what they are experiencing is a fictional concoction. Our production considers the role of gender and science and ultimately questions the ethics of humanity.
William Golding's Lord of the Flies adapted for the stage by Nigel Williams. Published by and licensed from Faber and Faber Ltd.

Parental guidance is recommended for young people under 15 years of age, given the mature themes and depiction of violence presented in the play. Please be aware that theatrical haze and strobe lighting features in this production.
If you require wheelchair access into the venue, please email Ryan Bowler for assistance.