25th Anniversary 'Remember The Lord' Kids - Northgate SA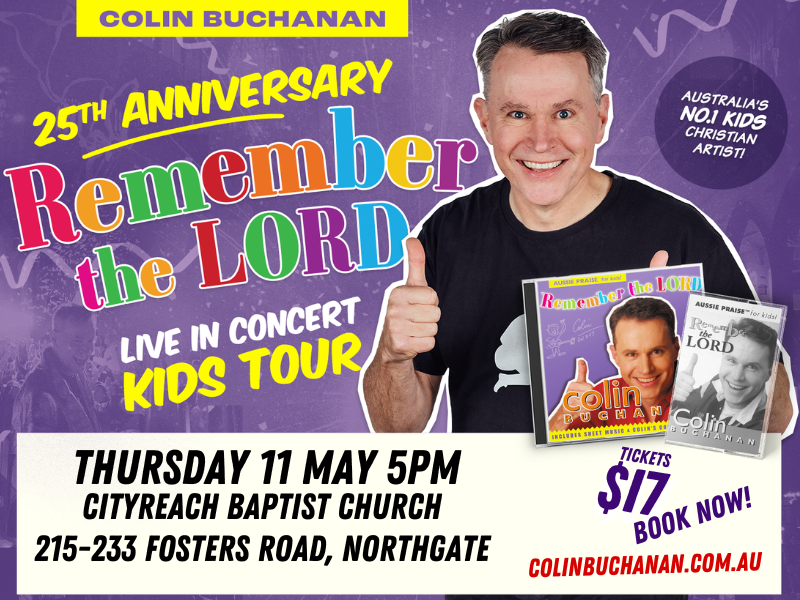 Colin Buchanan is celebrating 25 years since the release of his landmark debut kids Christian album, Remember The Lord. Now he's taking a bunch of his favourite songs from the past two and half decades on the road for a town-to-town Christian kids song Concert Tour! There'll be singing, dancing, laughter and fun - and a surprise or two along the way!

Big kids, little kids, grown-ups and grandparents - the whole family is invited to come and add their voice to Colin Buchanan's Remember The Lord 25 Years Australian National Tour! Colin can't wait to hear you sing, watch you dance, then he'll throw out the beach balls and fire up his remarkable Dunny Blasta™️ toilet paper blower for a 25th birthday party like no other! See you at the Colin Concert!
Location
CityReach Baptist Church
215-233 Fosters Road, Northgate SA 5085