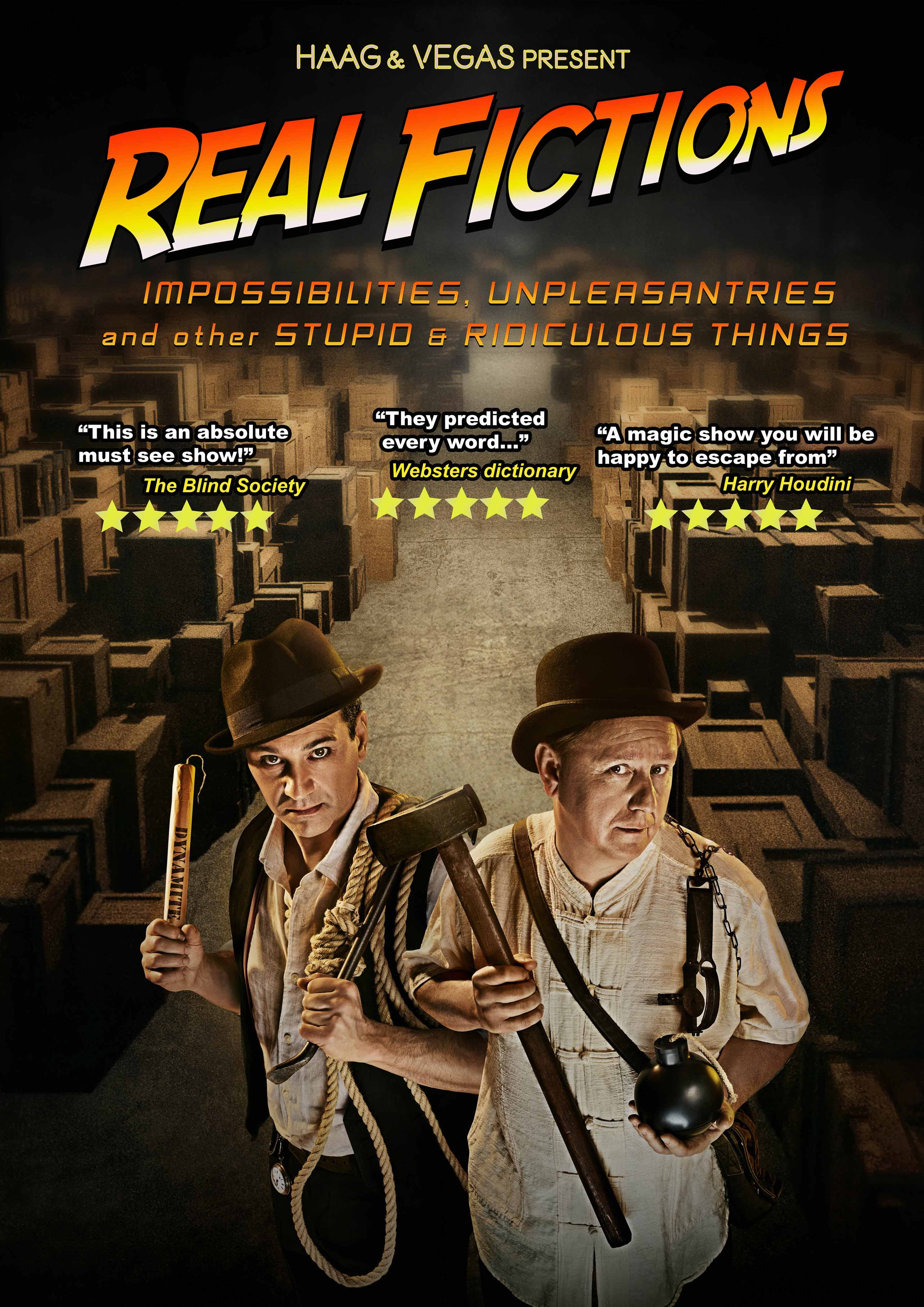 About
REAL FICTIONS - IMPOSSIBILITIES, UNPLEASANTRIES and other STUPID & RIDICULOUS THINGS

From Sweden & Australia, Pierre Haag and Richard Vegas present 'REAL FICTIONS'. Comedy, magic, mind manipulation, misunderstandings, and at least 2 offensive things in a show that will keep you on the edge of your seat until you fall off.

In Real Fictions, Pierre & Richard will make you laugh and then question whether what they present is possible or even real, all whilst wearing stupid hats, ridiculous costumes, passing unpleasantries, defying death and having the audience unwittingly do exactly as predicted, in a show that has been 66 million years in the making!

More than comedy and more than magic, it is a fun and farcical hour of entertainment that is more unbelievable than the world we live in and twice as stupid. Real Fictions delivers ridiculous fun and brilliant magic and entertainment, all done in questionable taste. See it before it's cancelled!

Some, or none of the above could be true.
Location
Arrow on Swanston: The Houdini Theatre
488 Swanston St., Carlton, Victoria 3053