Karen Lee Andrews with Ryan Martin John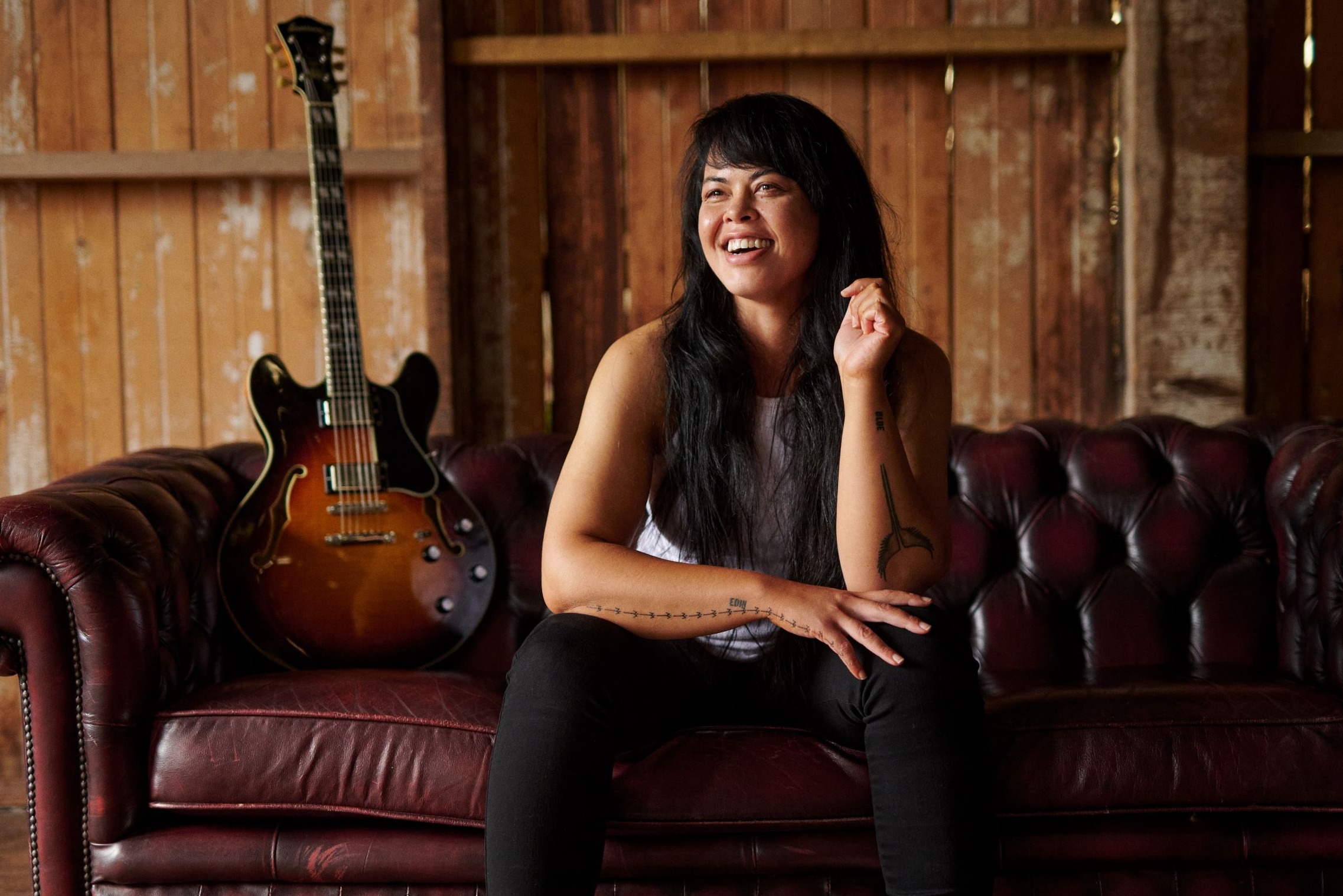 About
We last saw Karen Lee Andrews at Trinity Sessions singing up a storm with Mahalia Barnes in 2022; her soulful voice and stage craft adding to one of the best gigs at Trinity Sessions. Here's your chance to see Karen headlining with her band bringing her original music and a range of soulful songs in an intimate setting.
Karen Lee Andrews is in possession of a powerful sense of artistic purpose. Surrounded by music her entire life, Karen's career to date has largely revolved around classic soul and rhythm and blues. The influence of soul, gospel and Karen's Polynesian background continues to inform the music she creates. Karen's new EP 'Edin' takes a more comprehensive journey through soul and blues music, while providing a candid expression of her personal identity.
Karen's songcraft is built on a thorough knowledge of blues, gospel and soul music and motored by an undeniable hunger to connect. Yet the defining ingredient is Karen's unshakeable artistic passion.
Andrews mostly tours as a formidable trio, teaming up with Yanya Boston on drums and Adam Ventoura on bass – two exceptional musicians. This dynamic band is exhilarating to witness!
"One of the most original and dignified talents to emerge in Australian Entertainment in a long time. She manages to be both imperial yet vulnerable."
Sydney Morning Herald
"Andrews is on an inspiring and passionate musical journey. A must see."
Beat Magazine
"Soulful and bluesy, with so much heart and pain, delivered with so much class."
Sound of Oz
Supporting Karen Lee Andrews is Ryan Martin John and band.
Wandering through the deserted sonic dreamscape of 70's Laurel Canyon, Ryan Martin John is an introvert with a deep love of songwriting and pondering. Folky with a notable country flair, Ryan's sonic spectrum ranges from a dynamic, intimate hush when solo to a harmony-gilded, guitar-laden fanfare when playing with his full band.
ACCESSIBILITY - Should you require a wheelchair space please contact Roger on 0401122256 or trinitysessions@outlook.com.au to arrange.
Date
Sunday 30 July 2023 4:00 PM - 6:15 PM (UTC+09:30)

Bar from 3pm. Concert space doors 3.30pm. Music 4pm Trinity Sessions is a fully reserved seated venue where the focus is on the music. Our bar is closed during performances.
Location
Get directions
Trinity Sessions S
318 Goodwood Road, Clarence Park South Australia 5034