Show 'n' Tell April & May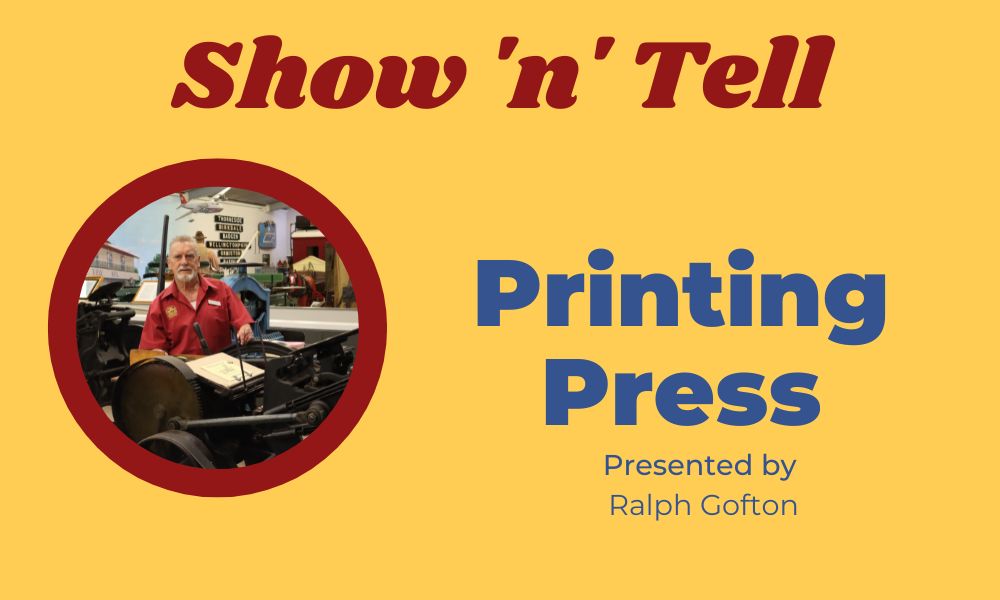 Show 'n' Tell Tours
On the 23rd of each month, join us with a group, or by yourself, for a tour that focusses on a different area within the Museum at each visit.
23rd April 2023
Wings Over Redlands
Explore the history of Redland's aviation, both military and civil. Learn about 23 Sqn RAAF,
Qantas / Ansett flying boats, crop dusting, joy flights, Centaur disaster and the Anzac "Furphy" story.
Presented by Terence Hendricks
23rd May 2023
Printing Press
Travel back in time and experience the operation of our 100 year old letterpress, with a printing workshop.
Witness printing produced much the same way as invented by Johann Gutenberg in 1430.
There will be demonstrations on the day.
10.00am - 11.30am Includes morning tea.
Ticket includes morning tea & general entry to the Museum.
Location
Redland Museum
60 Smith Street, Cleveland QLD 4163