Socialism Conference 2023 August 18-20
Online ticket sales will close at 4PM Friday 18 August. Tickets are still available for purchase at the registration desk located at the University of Sydney Business School, Level 1 outside room 1170.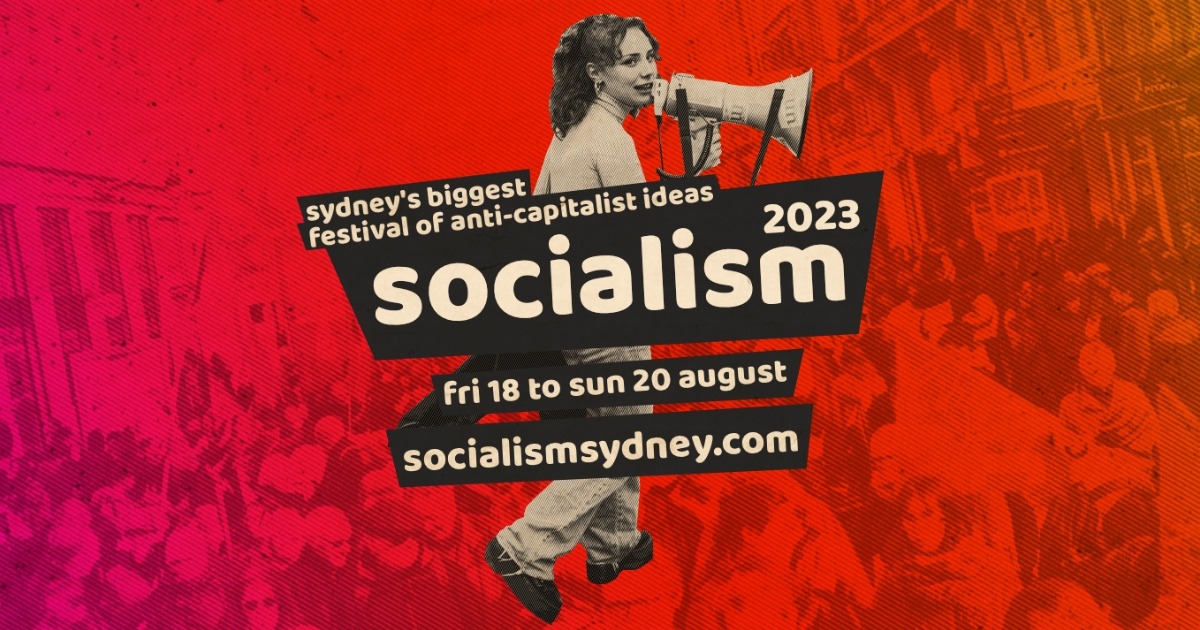 About
Socialism 2023 is Sydney's biggest annual anti-capitalist gathering to be held from Friday August 18 to Sunday August 20.

Socialism Sydney brings together hundreds of activists to talk about the injustices of capitalism and what we can do to fight back. Over the weekend we'll be discussing Marxist theory, radical history, debates on the left and hearing from speakers on the frontlines of struggles in Australia and around the world.
Location
University of Sydney Business School