Film Screening: Evicted: A Modern Romance (Merimbula)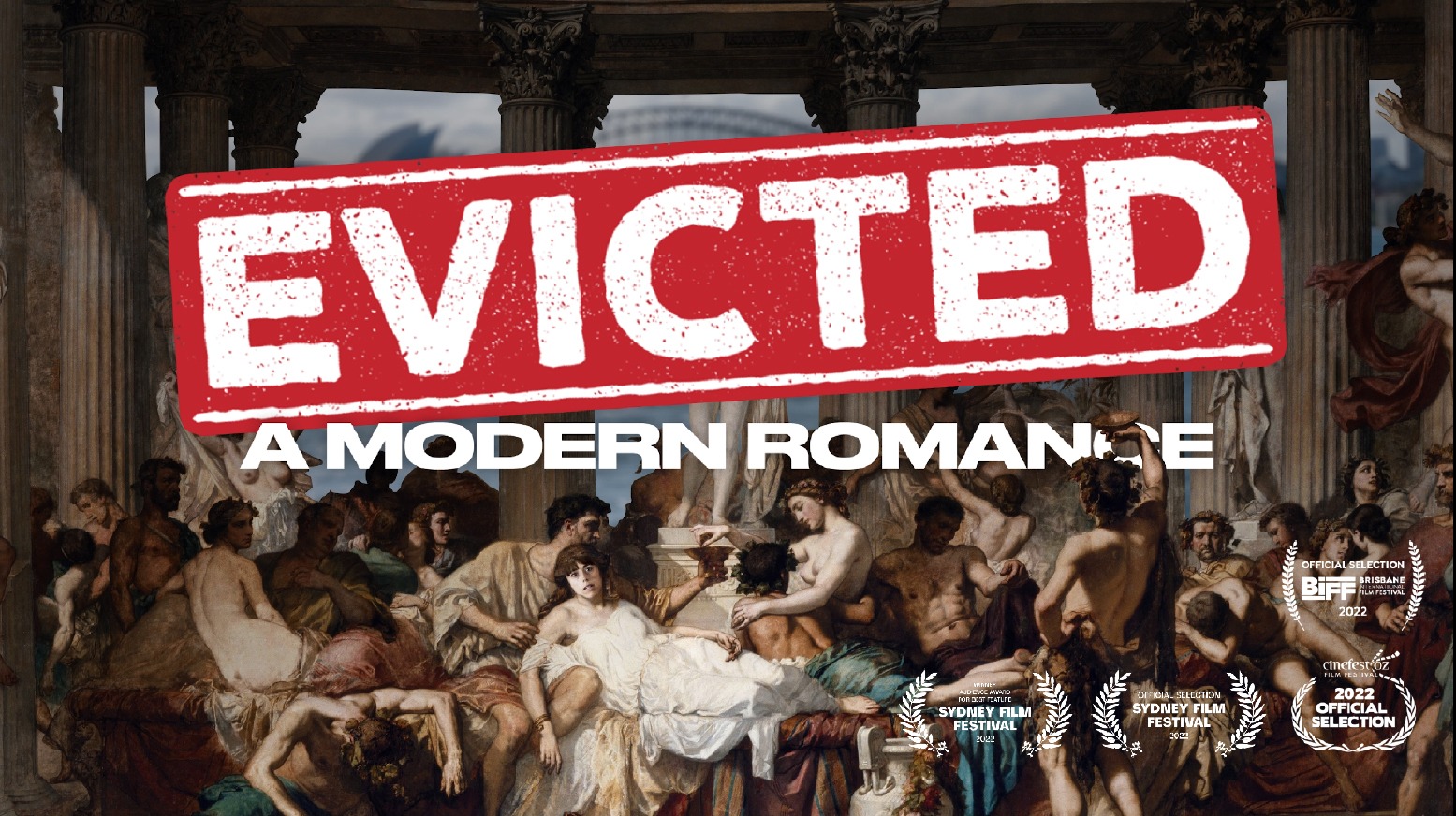 Far South Film Inc in partnership with The Story Mill invites you to The Picture Show Man Cinema Merimbula for a screening of the indie film EVICTED: A MODERN ROMANCE, followed by a Q&A with the film's makers Rowan Devereux & Sophie Saville and Social Justice Advocates speaking about rental issues in our own area.

This fresh and topical comedy follows 4 housemates on the verge of eviction, as they trawl Sydney's fraught rental market in search of a new place to call home. With an impending eviction hanging over their heads, freshly unemployed Maggie (Amanda Maple-Brown), gig-economy worker Will (Will Suen), and feuding couple Isabelle (Rose Haining) and May (Clare Cavanagh) embark on a seemingly futile hunt for an affordable share house. Along the way, they encounter "kitchen-toilets", one-way attics, and an alleged haunted house. As life happens on the side, unlikely friendships, endless mishaps, and hook-ups gone wrong abound.

Cinema snackbar open. Rated M (Coarse Language).
Location
THE PICTURE SHOW MAN CINEMA
80 Main Street, Merimbula NSW 2548