Portland Weekender
Friday 14th to Sunday 16th July, 2023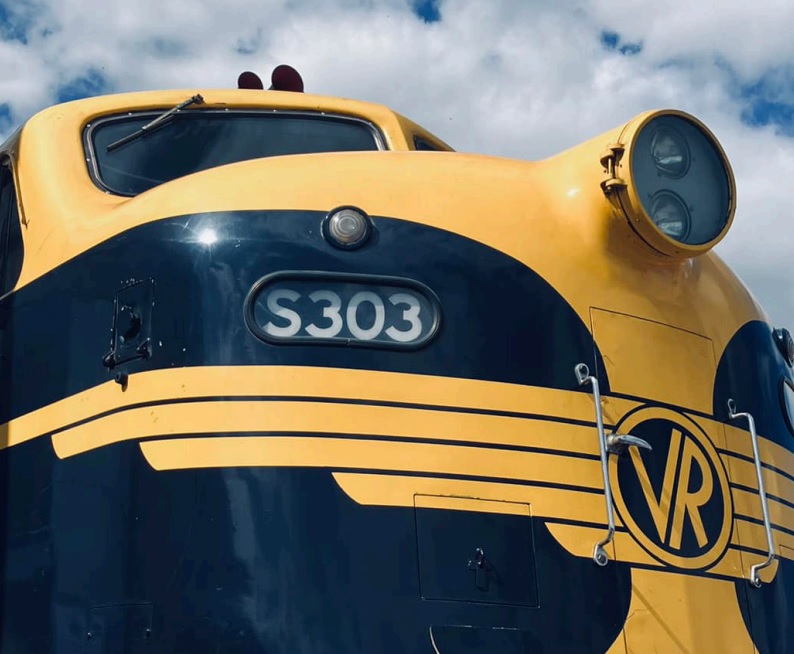 The Seymour Railway Heritage Centre invites you on a special air- conditioned heritage train composed of former 1937 Spirt of Progress carriages for an exciting special inclusive weekend package tour to Portland on a line usually reserved for freight trains only.
An exciting and unique opportunity to travel in air conditioned comfort in original 1937 Spirt of Progress heritage train carriages, with tour options at Portland or simply exploring the City of Portland in your own time..
On Friday morning the special train will leave Seymour stopping at Southern Cross and Nth Shore.
The train returns back to Seymour via North Shore and Southern Cross on Sunday leaving Portland at 11.40am
The Portland Visitors Centre and Maritime Museum has details on the many attractions that Portland has to offer and you can spend your own time enjoying the sights.
Road coach tour options are available for Saturday 15th July (this will be at an additional cost and can be booked when you make your main train booking.)
If you prefer, you can spend Saturday at your own leisure and enjoy sightseeing the Town and other nearby attractions.
You have the choice of simply paying a Rail Only fare and make your own accommodation arrangments at Portland or you can pamper yourself and take a complete Rail Package where we orgainise your accommodation.
What your Rail fare package includes.

Return rail travel in air conditioned heritage rail cars constructed in 1937 for the original Spirit of Progress train.
Two nights Accommodation at Portland, pre booked in the package. Single or Double/Twin Accommodation.
Road coach transfers between the train and your Motel accommodation.
Light lunch on train on Friday
Light lunch and Dinner on train on Sunday
All other meals and snacks are at your own cost

A Kiosk Car will be on the train serving light refreshments soft drinks and alcohol.
Optional Tours at additional cost include which must be pre booked in conjunction with your rail ticket purchase.

Budj Bim Cultural Landscapes Tour (1/2 day) incl lunch. For more information see here: https://www.budjbim.com.au/visit/cultural-tours
Guided Tour of the 3 Capes (Grant, Nelson & Bridgewater). Lunch at Cafe Bridgewater. See the wonderful coastline, gannet colony, petrified forest, blowhole and other sights
Portland Cable Trams day ticket - hop on and off to visit sights around Portland. For more information see here: http://www.portlandcabletrams.com.au

More options in Portland can be found at the web site : visitportland.com.au
Please note: Passengers need to be able to safely use stairs with handrails to board and disembark the train at Portland.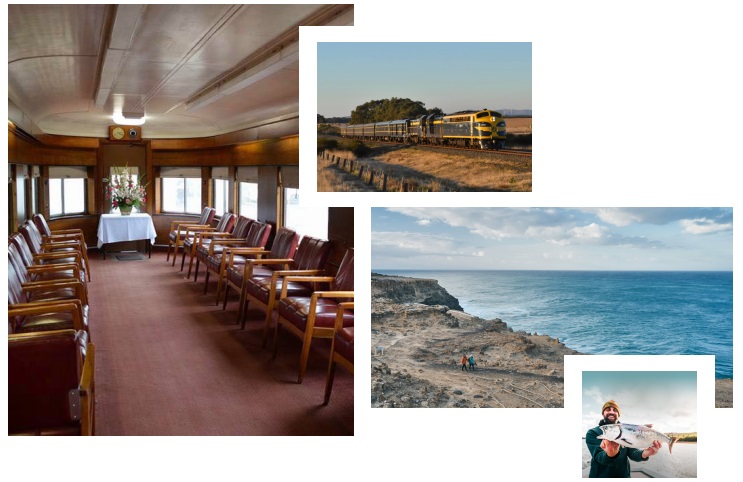 Contact Details:
Email: info@srhc.org.au
Urgent Enquires - Phone: 0477 707 411