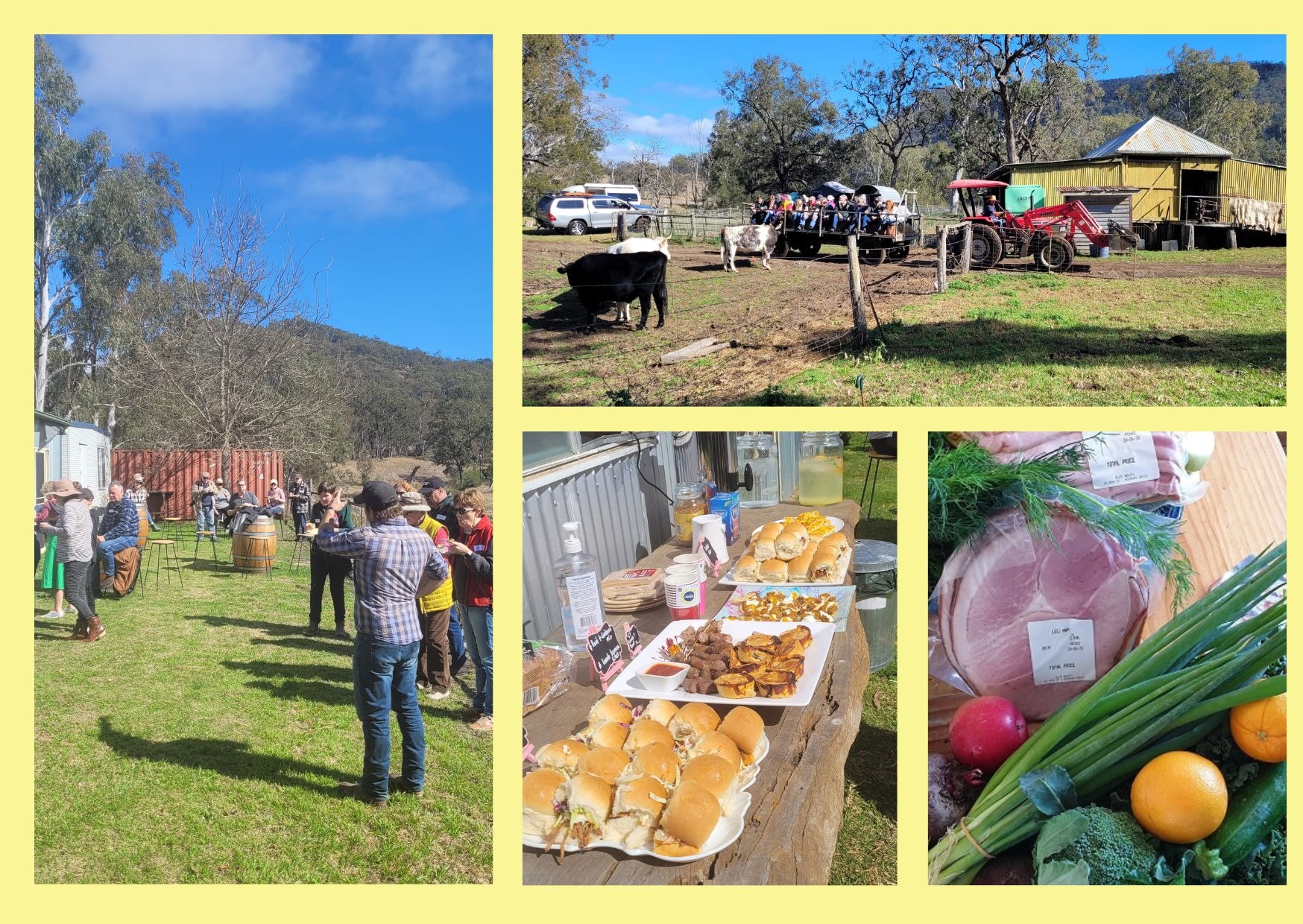 About
Join the Farm Tag-a-Long Tour Sunday 23rd July 2023- 8.30am - 3.30pm. Add to your Jumpers & Jazz experience with the farms and food on the Southern Downs.
Visit 5 local farms and meet the farmers, taste their produce and add local produce to your Esky from each farm we visit. Travel in the comfort of your own car, with car pooling encouraged. A great day out and you'll be back in Warwick in time for your evening event.
Your Tag-A-Long guide is Helen Lewis, from Picots Farm. Tickets must be pre-purchased by Friday 14th July. Tickets are $44 per person- farm visits, taste tests & light refreshments included.
Location
Gleneden Farm, Lazy Cow, Echo Valley, Alex's Market Garden and Picots Farm
Southern Downs, Warwick Qld 4370