Gold Coast Corporate Rotary - 3rd Annual Business Breakfast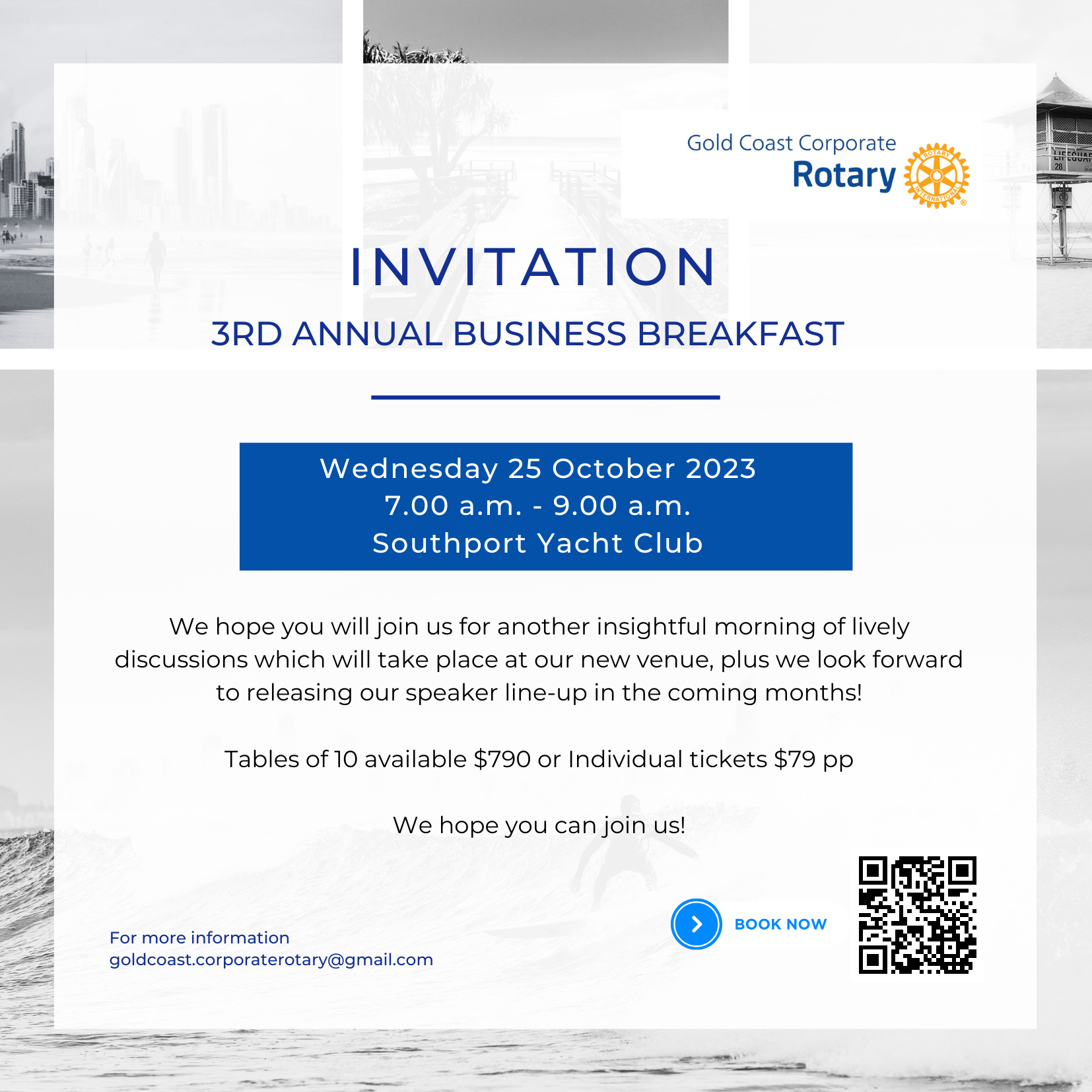 About
Diversifying the Gold Coast

We invite you to join us for our 3rd annual business breakfast.

The future of the Gold Coast is a city on the move, driven by investment in new businesses, technology, sport and infrastructure, with the additions of film, health, IT etc., it makes for a compelling combination that attracts thousands of new residents and visitors every year, driving business growth even further.

With that in mind, our esteemed panel of speakers will continue discussions around the opportunities to diversify the local economy, the post pandemic state of affairs and with the 2032 Olympic and Paralympic Games on the horizon, they'll discuss opportunities to build momentum and successfully maximise platforms associated with hosting this mega-event.

We hope you can join us.
Date
Wednesday 25 October 2023 7:00 AM - 9:00 AM (UTC+10)
Location
Get directions
Southport Yacht Club
1 MacArthur Parade, Main Beach QLD 4217